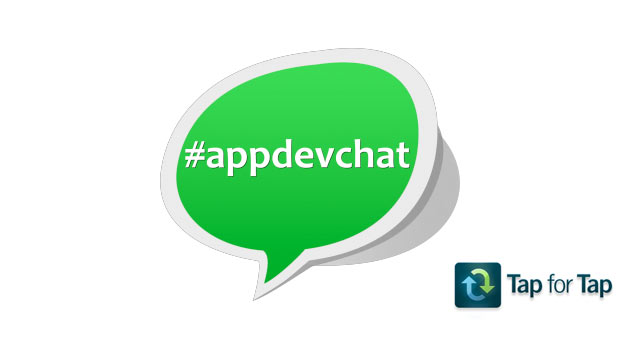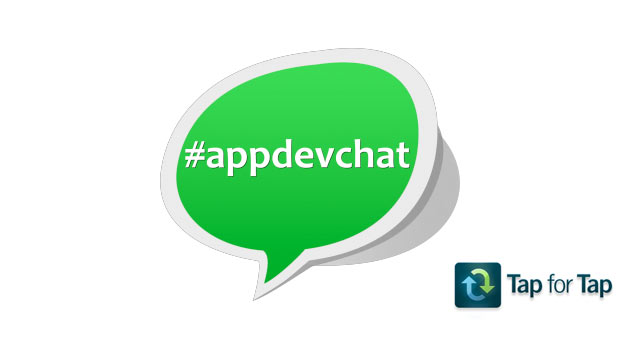 Today I was lucky to be the interviewee for the Tap for Tap #AppDevChat on Twitter. The one-hour chat involved various game and app developers all united by a common topic. This week the topic was game graphics.
Indie Game Graphics Interview
Q1.Do you think graphics are important in indie games?
A1 I do, I don't think they need the same polish as AAA titles as these have budgets as big as movies. But indie games with 'tidy' graphics do well. Braid and Journey are good examples
Q2. What indie titles do you think use simple graphics most effectively?
A2. Limbo is great as it does away with details and just uses silhouettes which is now used in many more games. I would also say FLT: Faster than Light as this is all set in one screen yet spans a universe at the same time. very clever!
A2. Games like Fez uses simple 'looking' graphics but the 3D rotation then sets it apart
A2. But I have a soft spot for classic game graphics like in Spelunky and DLC Quest
Q3. For those developers who struggle creating graphics, what do suggest?
A3. Obviously my store 🙂 but I would also look at the forums for Stencyl, Gamesalad, Unity, Corona, Gamemaker and Construct 2. There are lots of artists looking to work on games. Otherwise there is freelancers.net but also Fiver.com but this would only to 'sound out' a good designer before you commit to the whole project (you don't want to pay for it in 100x Fiver gigs)
A3. Make a list of all the assets you can think off, characters, backgrounds, power ups, animations, buttons, text and menu screens, this will help you get a fixed cost for a set amount of graphics. Otherwise costs can spiral.
A3. Ask for labeled editable vector files, any psds or flash files used in animations and font files on delivery just in case you want to make any small changes yourself
A4. What tools do you recommend for creating graphics?
A4.With Money:
Adobe Illustrator, Photoshop, Flash
Without Money
Inkscape, Gimp and maybe Pencil
Video trailers:
Screen Record Pro or Screenr
A4. Then you need to optimise them so use Jpeg mini or tiny png to really optimise the graphics you have
A4. And i'm probably singing to the choir but Tiled and Atlas sheet creator – I also heard predator was good
Q5. Where do you look for inspiration when creating game graphics?
A5. Most of the time it starts in my head as I love visualising games. Failing that I love browing Dribble, Behance, and Deviant Art and just soaking it all up. Ultimately I have a certain style that I seem to revert to.
A5. Developers should create 'mood boards' to go with their graphics requests with images from these sites so possible designers have a clear idea of the style you want to go for.
Q6. Doesn't selling graphics mean that all games will look the same?
A6. I don't sell that much for that to happen 🙂 But because you get editable files as well as ready to use files developers can change them to fit their requirements. Also, graphics like boxes, platforms, coins, stars and explosions tend to be pretty generic. I also get a few that use the graphics for prototyping and drop in all the graphics in to play and test games before comissioning an dedicated artist.
Q7. What games are you working on at the moment?
A7. I am adding finishing touches to an iPad game called Super Drop Zone, working on my Dizzy clone called Deep Space Dookie and working on a clients top down RPG.
These are the links discussed during the discussion:
Indie Games Discussed:
Limbo – http://limbogame.org/
Spelunky – http://spelunkyworld.com/
Braid – http://www.braid-game.com/
World of Goo – http://www.2dboy.com/games.php
Journey – http://thatgamecompany.com/games/journey/
FTL: Faster than light : http://www.ftlgame.com/
Fez: http://www.fezgame.com/
Limbo: http://www.limbogame.org/
DLC Quest: http://goingloudstudios.com/games/dlc-quest/
Indie Game Development Tools Discussed
Inkscape: http://www.inkscape.org
Gimp: http://www.gimp.org
Pencil: http://www.pencil-animation.org
Alternative to Flash: http://alternativeto.net/software/adobe-flash
Tiled: http://www.mapeditor.org/
Predator Spritesheet Creator: http://spritesheeteditor.com
Screen Record Pro: https://itunes.apple.com/gb/app/screen-record-pro/id453940810?mt=12
Screenr: www.screenr.com
Online Optimisation:
JpegMini: www.jpegmini.com
Tiny PNG: http://tinypng.org/
Graphic Design Inspiration
Behance: www.behance.net
Dribble: www.dribbble.com
Deviant Art: www.deviantart.com‎
UIparade: www.uiparade.com
Inspired-UI: www.inspired-ui.com
Game Graphic Sources
Graphic-Buffet: http://www.graphic-buffet.com
Fiver: www.fiver.com
Themeforest: http://www.themeforest.com
Freelancers: http://www.freelancers.net