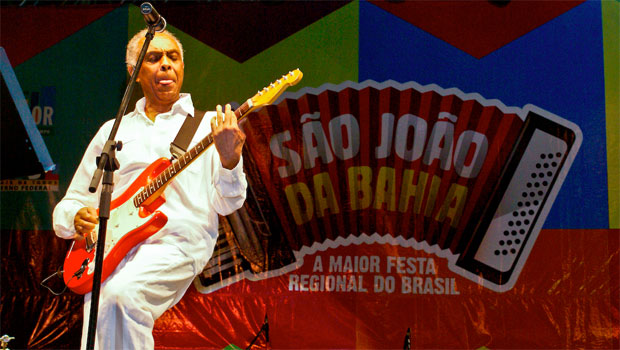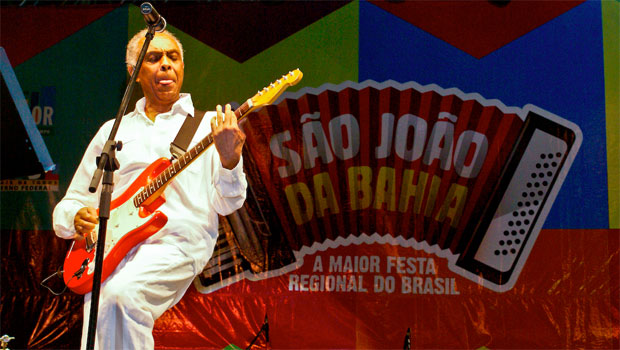 The Guitar Hero World Tour game had some amazing artists but it didn't really feature some of the great guitarists of world music and if they were to do a real world music edition I would feature the following:
Rodrigo y Gabriela
One of the more main stream guitar acts on the list, but by the same token possibly the most famous in the traditional sense of the word, are Rodrigo y Gabriela. Hailing from Mexico, the guitar playing duo have become internationally famous on the world music and mainstream music scene for their dexterous guitar playing and their modernization of Spanish flamenco music. They started out as buskers on Dublin's famous shopping street, Grafton Street where they gained a cult following. Gradually their names started appearing in mainstream Irish media such as the popular newspaper, The Independent. They were then solicited as opening acts for the likes of David Gray and Damien Rice and later began to play popular festivals around the UK. The pair shot to fame soon after this with the release of their debut album re-Foc and embarked on a tour of the world that saw them play sell-out arenas and smaller impromptu gigs. They have since written part of the score for the film, Pirates of the Caribbean with composer Hans Zimmer, as well as part of the film score for Puss in Boots with composer, Henry Jackman. Rodrigo y Gabriela remain involved in the world music scene as well as the mainstream scene, playing a series of performances with the 13 piece Cuban orchestra C.U.B.A and other world artists in Havana in 2012. Inspired by rock and metal, fans of the earlier versions of Guitar Hero will enjoy the Latin and Classical twist on these songs.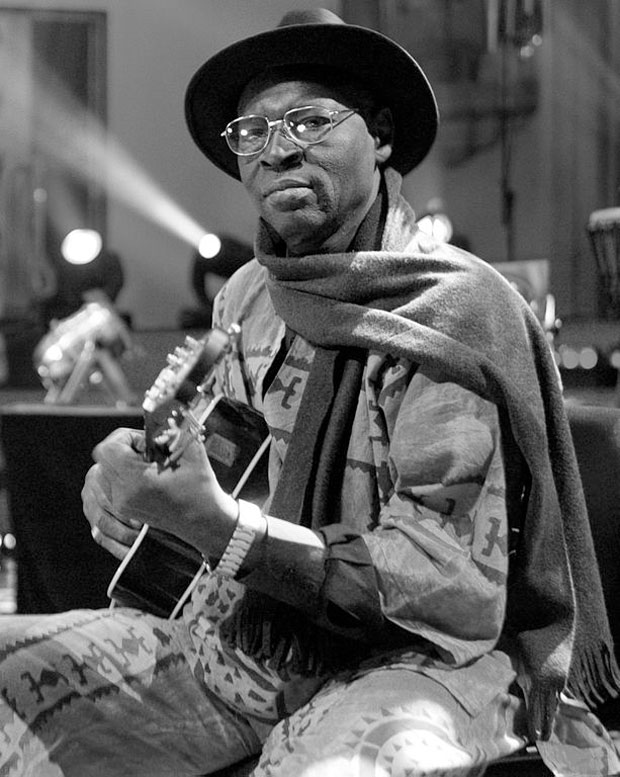 Ali Ibrahim Touré
One of Africa's most renowned musicians, Ali Ibrahim "Farka" Touré, is a national legend and by the time of his death was one of the most respected world music artists both internationally as well as in Africa. Popularly referred to as the "the African John Lee Hooker", Touré has earned himself a place on the Guitar Hero World Music Edition for being "Africa's first bluesman". Furthermore, Rolling Stone's magazine ranked the legendary African guitarist as number 76 on their list of "100 Guitarists of All Time" – what more qualifications does he need to make the list? Touré is known for blending traditional Malian music with American blues, believing that the latter is derivative of the former – a claim which has led director, Martin Scorsese to describe Touré's musical mission as determining the "the DNA of the blues". Touré's music has been used in a number of television programmes, films and documentaries; such as the BBC's The World series; the Italian film, L'Assedio; the French film, Fin août, début septembre; as well as in the documentary Sharkwater. The African guitar legend died in 2006 from bone cancer at the age of 66.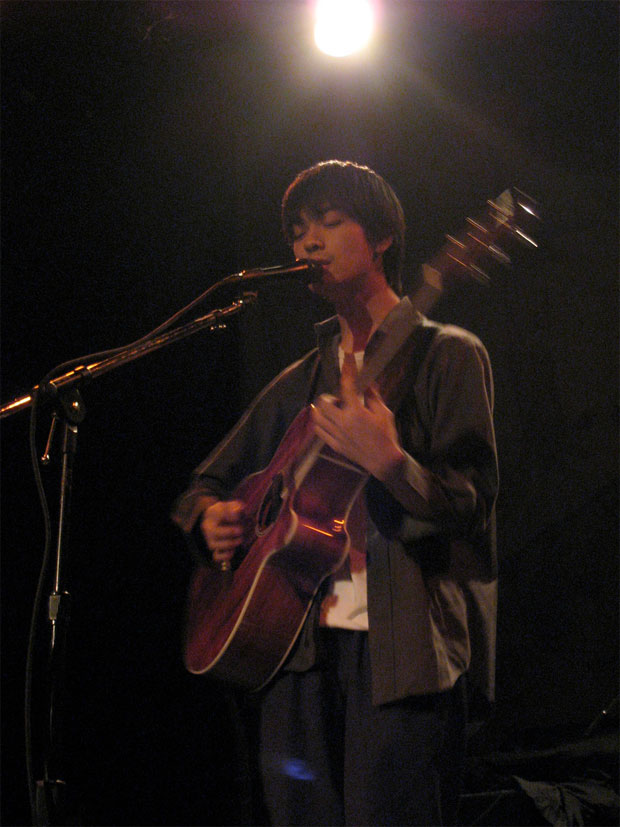 Shugo Tokumaru
Shugo Tokumaru, the youngest guitarist on the Guitar Hero World Music list, is our South East Asian representative coming from Tokyo in Japan. He is not only a talented guitarist but also a multi-instrumentalist and singer-songwriter who uses over 100 traditional and non-traditional instruments in his music. There may be a few world music fans who do not yet know about Shugo Tokumaru, as he may not have the life-long musical career as the other contenders on the list. However, in Japan, Tokumaru has hit the Top 40 with his 2010 album Port Entropy. He gained music experience outside Japan when Tokumaru spent 2 and a half years working in Los Angeles with a jazz band before returning to Japan in 2003. Tokumaru gained national recognition with his 2004 debut album, Night Piece, which he wrote, recorded and produced as well as playing every instrument on the album. Tokumaru's music has since featured in various films and television advertisement including the film, Kodomo no Kodom and the Canadian film Year of the Carnivore, as well as the Sony VAIO commercials of 2009. Tokumaru claims to have been influenced by the Beach Boys as well as traditional Japanese music such as gagaku, these both Western and Eastern influences are evident in his guitar playing.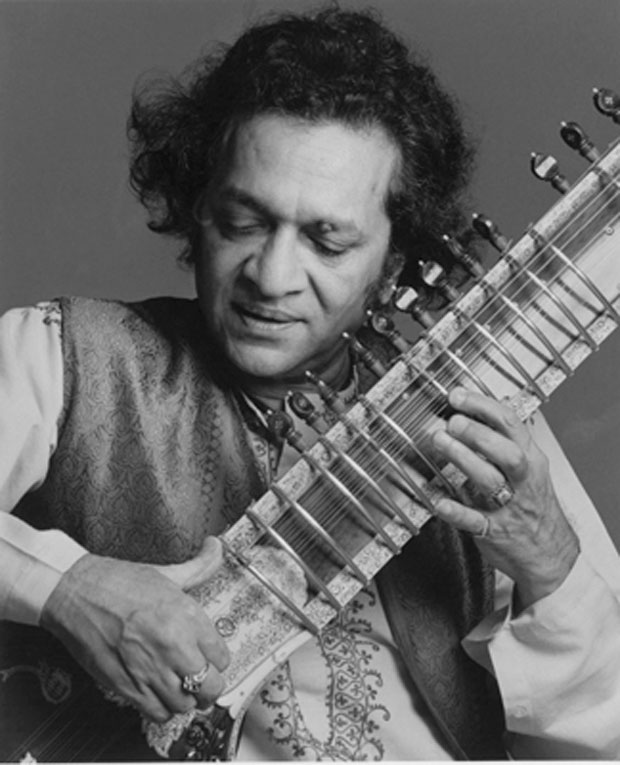 Ravi Shankar
The Guitar Hero World Music list would not be complete without the mention of one of the first musicians to bring world music to the mainstream media's attention, Ravi Shankar. Ravi Shankar, an Indian musician and father of Norah Jones, is quite possibly the most internationally recognised Indian musician. Although technically Shankar is a sitar player, I think he should be allowed to make the list as after all, the sitar is basically an Indian version of the Western guitar. After serving as the music director for All India Radio between 1949 and 1956, the sitar virtuoso began to tour the Americasand Europe and it was during this time that he gained the recognition of George Harrison from the Beatles, who described Shankar as "the godfather of world music". Shankar went on to play at Woodstock and collaborate with countless musicians from John Coltrane to Yehudi Menuhin and Philip Glass. His reputation led him to be awarded some 17 doctorates from various colleges and universities in the USA and elsewhere including from the Berklee College of Music and the University of Melbourne. His other achievements have included being a member of the upper chamber of the Parliament of India, receiving the Bharat Ratna, India's greatest civilian honour; as well as three Grammy Awards during his lifetime and two more after his death, including the 2013 Lifetime Achievement Award. Ravi Shankar, described as a "national treasure" by The Indian Prime Minister, died at the ripe old age of 92 in 2012.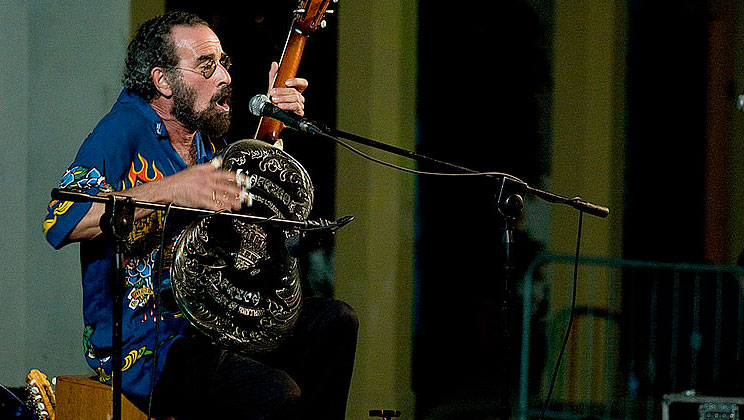 Bob Brozman
It would be a crime not to include this man in a list of World Music Guitarists. The recently deceased Bob Brozman is probably the greatest world music guitarist of all time, not only for his skill but also for his dedication to the music of the world. Brozman embodied the true ethos behind world music – to increase cultural awareness and understanding and to unite the various ethnicities, nationalities and cultural groups of the world through one common language: music. Brozman travelled the world continuously throughout his whole life, learning about the various styles of music, traditional instruments and musical customs from around the globe. He was a researcher in ethnomusicology and as a virtuoso slide guitarists could adapt his skill to meet any musical genre. In this way, Brozman was not simply a passive observer of world music; he got involved learning musical techniques from Japan to Papau New Guinea as well as training himself to learn multiple world languages, the popular phrases of which he used in his recordings. His recorded music has seamlessly incorporated elements of all kinds of musical genres from Gyspy swing to calypso to hip hop. Trying to emanate the masterful skill of Bob Brozman on a game of Guitar Hero would be both educational and inspiring. It would also be a challenge; his finger work is breathtaking with a collection of incredible hand-tricks that he invented through his intricate knowledge of National Guitars, an instrument with which he had experimented with since the age of 13. A respected authority on Hawaiian music, he released five recordings reproducing traditional Hawaiin music from 1915 to 1935 and helped to rediscover the 1929 Hawain musical legends, the Tau Moe Family. Bob Brozman sadly died at age 59 in April of this year after recording over 30 albums; directing music for film, radio, television, and stage; non-stop world tours of Asia, Africa, Australia, Europe and North America; and performing numerous collaborations with musicians from around the world. Bob Brozman lived and breathed world music and his body of work encapsulates everything that is wonderful about the genre "world music".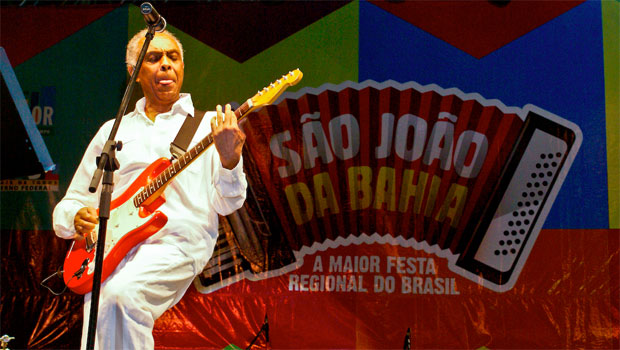 Gilberto Gil
One of the oldest living world music artists on the list, Gilberto Gil is massively popular in both his home land of Brazil and internationally. He is a master guitarist, as well as a singer and song-writer, who has been credited with finding the music genre, Tropicalism. His songs would give the Guitar Hero fan a range of Caribbean and Latin-American inspired genres to tackle including reggae, samba, bossa nova as well as the tradional Brazilian genres baião and afoxé. Gil was exiled from Brazil in 1969 by the British Military Regime for his politically challenging music. After living and working in Great Britain for three years Gil returned to Brazil in 1972 and continued his mission to preserve traditional musical styles of guitar, playing and composing traditional music coupled with more contemporary and challenging lyrics. He has been recognised for his contribution to world music through receiving 7 Grammy Awards between the years 1999 and 2005. He also served as Brazil's Minister of Culture between the years 2003 and 2008, a position awarded to him for his innovative music and socially and politically challenging lyrical content. With 52 albums, 12 gold records, 5 platinum albums and 4 million records sold over the last 46 years, there is – and will continue to be – a large body of music for Guitar Hero to feature from Gilberto Gil in the World Music Edition.