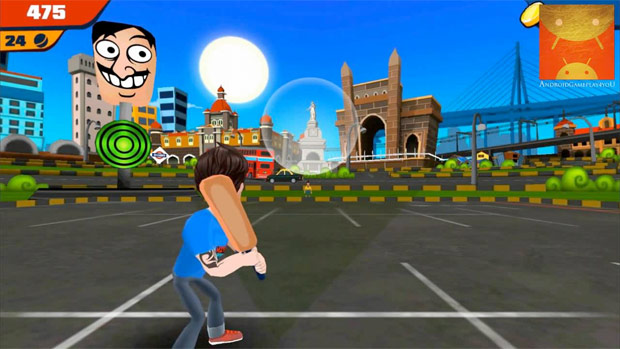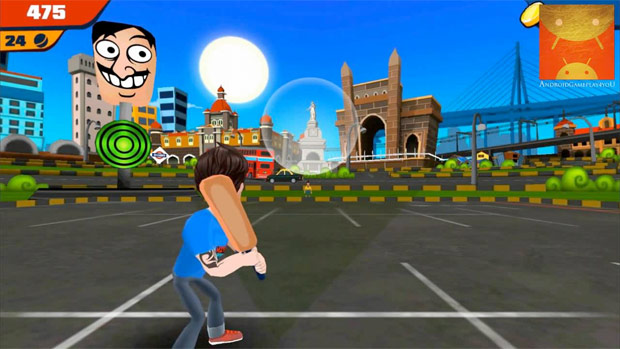 The Android app store is packed full of a myriad of excellent games, many of which are made by Indian developers. As the Indian market is a huge user base, it's logical that a number of games would favor this area. The following five games are Indian-inspired Android games that great fun to play even if you have no idea of the content.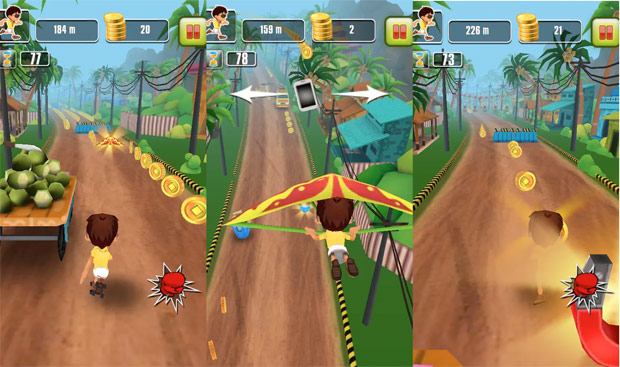 Chennai Express
Based on an Indian blockbuster known as Shah Rukh Khan, Chennai Express is inspired by the hugely successful Temple Run. Packed with an Indian flavor, the game features Indianized obstacles and characters. The running game is all about the main character, Rahul, who embarks on a real running adventure. On your way to a high-score you'll stumble upon various obstacles such as cars, coconut carts, trucks, buses, and more. Just like Temple Run, Chennai Express also has some pretty great power-ups such as magical urns to bring you back to life if you die, and bikes to boost speed.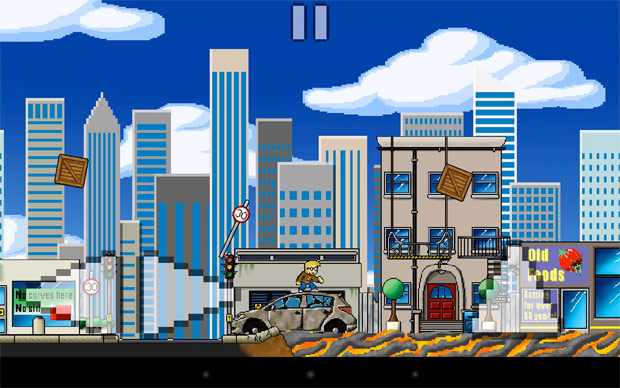 Little G One Adventures
Little G One Adventures is a pretty fun Indian version of the acclaimed Ninjump game. Regarded as India's all-time favorite, it will certainly exceed your expectations; inspired from a well-known movie known as Ra One, Little G One Adventures is all about the hero of the game, namely G One. Earn points by hoping on a quest to gather Blue Orbs and benefit from an excellent experience. You might have it easy at first, but as you advance in the game you'll have to pass by various obstacles such as missiles and grenades. As a player you'll come across some really fun powers-up such thruster boosts, spring and rocket boards, and additional power boosts to keep you flying.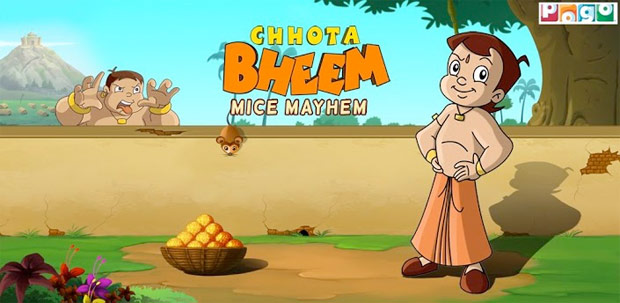 Chota Bheem Mice Mayhem Lite
Chota Bheem is famous among kids who love Pogo – an entertaining channel for kids. To make things even more engaging, Pogo launched Chota Bheem on Android, and thus everyone can benefit from a game where the star is Bheem, a super boy in love with sweets. The Indian twist of the game comes when Bheem must protect his village, and he will go to extreme lengths to do that. In the Android-powered game, Kalia is the rival of Bheem; he will release a couple of mice that are threatening the sweet shop. What your job? To save the sweets and eliminate the mice and you'll have 12 levels available to do that.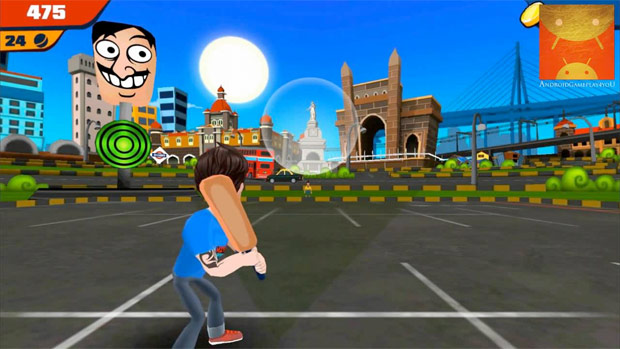 Hitout Heroes
Hitout resembles Home Run Battle where the player is a baseball batter. Your job would be to hit the ball using angle and timing precision to reach a high score. Hitout has that Indian allure you'll surely grow fond of; the games features 10 characters that are unique, including a cricket and a hockey player. Use the cool in-game upgrades to super power your character and get ready to enjoy hours of genuine entertainment with Hitout Heroes. After you've gained enough experience, feel free to test the challenge mode where your job is to top up a score in a 30-ball match.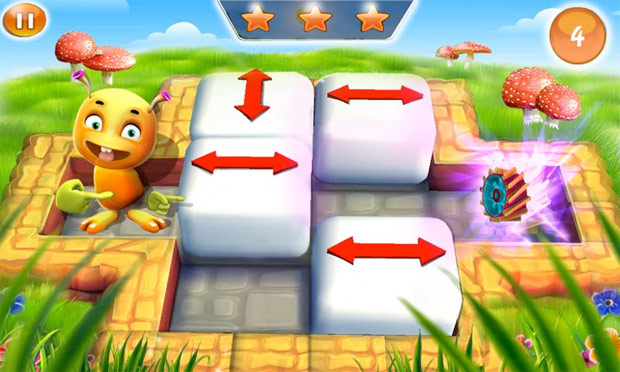 Rescube
Based on the famous Indian movie Koi Mil Gaya, Rescube is an Android game where you'll have to rescue an alien and take it back to the mother ship. Yet, to reach your goal you'll have to get out of various engaging mazes. Simply put, it's a puzzle game and your job is to move items that are getting in your alien's way. It's not as simple as it sounds; with each level you pass the difficulty increases, so you might want to prepare yourself for a challenging experience.
So there you have it, five games of Indian origin that will help you spice up your game variety and allow a little Indian-inspired gaming into your world.