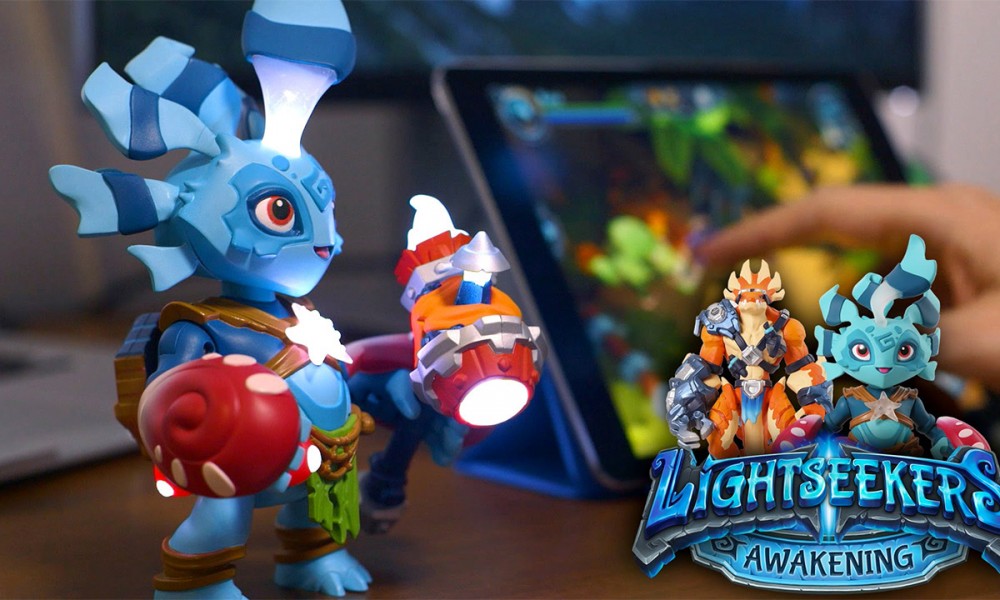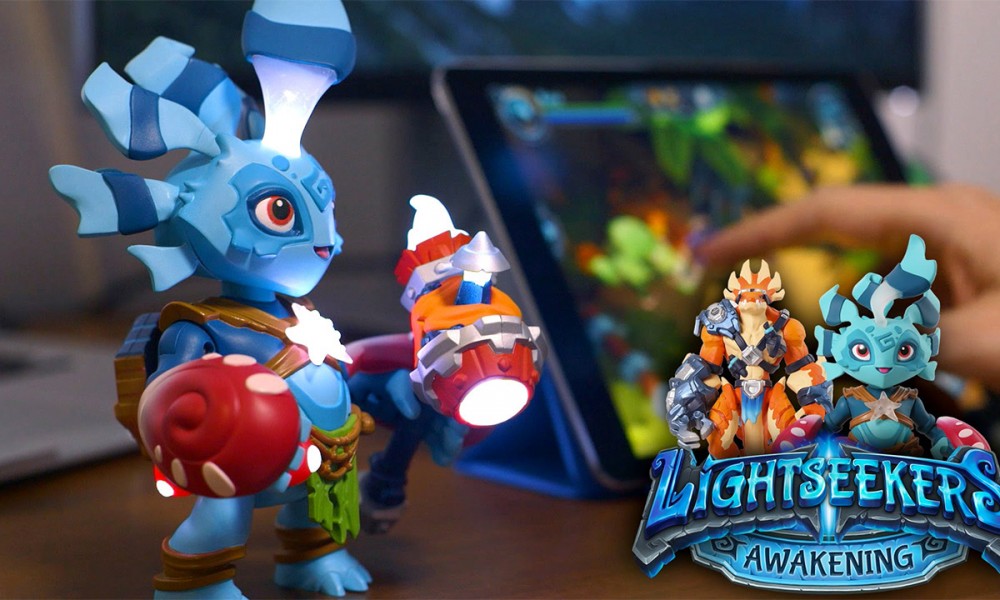 Cambridge-based PlayFusion have passed the halfway mark for their Kickstarter campaign for Lightseekers. With only $85,000 left to reach their funding goal, they looks set to redefine how we 'define' the toy-to-life market.
Lightseekers is an action and fantasy adventure role-playing game on mobiles and tablets with desktop versions coming soon after. The game will be free to download and features a fusion of fantasy and reality integrating video games, smart action figures with artificial intelligence, augmented reality, interactive trading cards and more, creating the most ambitious cross-media entertainment platform ever conceived.
Lightseekers will feature an expansive, ever-changing narrative that provides players with new adventures, worlds and characters to experience. The game aims to immerse gamers in a deep, vibrant, lore-filled universe, while seamlessly integrating the digital world with the real world in completely new and innovative ways.
The Lightseekers characters also offer interchangeable accessories that bridge the gap between reality and fantasy. Equipping an accessory onto an action figure will have an immediate effect in the game, opening up new abilities and skills. The figures, weapons and accessories all store the vital stats within, so they can be shared with friends in real life, helping others unlock different content or helping them 'level up'. In addition, flight packs allow players to magically control their in-game character by moving the toy.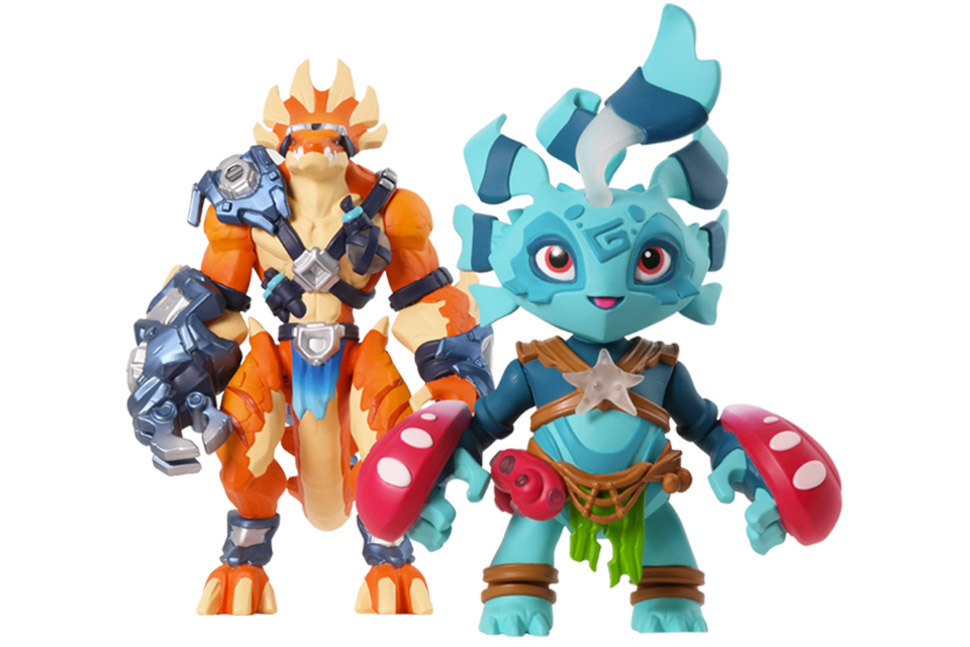 Aside from the toys and games, there's also an interactive collectible trading card game with almost 400 cards at launch that further enhances the world of Lightseekers. The online game, the real-world trading card game and the figures can be enjoyed on their own, but when played together the experience will become even more engrossing. The cards can be scanned by the Lightseekers app, in order to create immersive augmented reality experiences, reward game players, and unlocks powerful in-game abilities.
This cross-media fusion doesn't stop at just the cards though. The Lightseekers platform is built to be scalable and could easily be adapted to offer rewards when interacting with almost anything, whether it's a poster on a wall, a point of sale item in a shop or even a music track on the radio. The scope is massive, which makes this one of the most intriguing games to look out for in 2017.
Check out the official Lightseekers website for more information. Back their Kickstarter at https://www.kickstarter.com/projects/playfusion/lightseekers