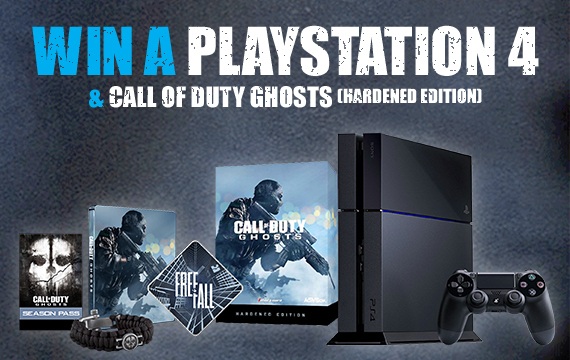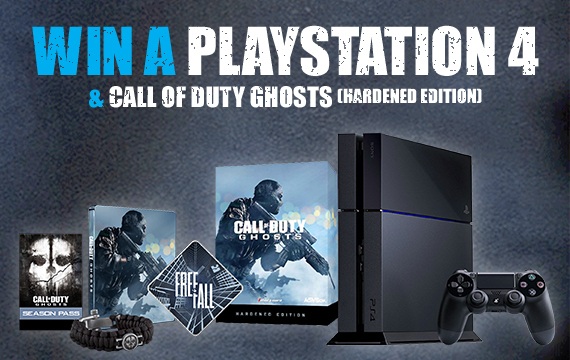 With the arrival of the PS4 and Xbox One nearly upon us the excitement is reaching fever pitch. Whilst both systems have their merits the PS4 looks to be inching ahead as the people's favourite. For the sake of my amazing readers (both of you) I will be getting both in order to give you a first-hand account of both systems. Obviously, this is quite a big spend so some serious selling was needed.
Continuing my push to go digital I was on MusicMagpie.co.uk selling my old CD's, DVD's and games I came across an awesome competition to WIN a PS4 with call of Duty Ghosts simply by filling out my details and naming my favourite COD character.
So if you fancy winning a copy of Call of Duty Ghosts and a spanking new PlayStation 4 to enjoy it on? Well, today might be your lucky day. All you need to do is CLICK HERE and follow the simple instructions and you'll be in it to win it.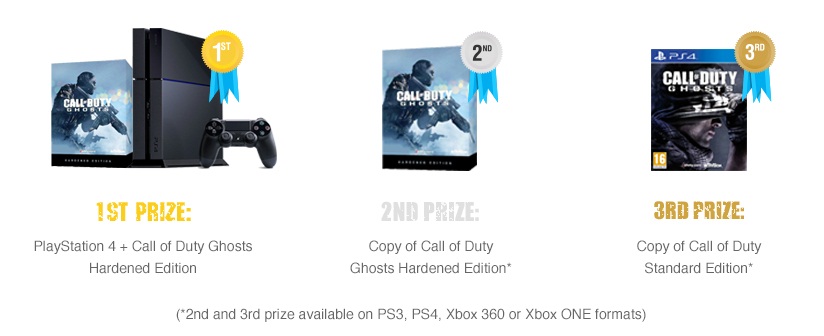 The top dog will win themselves a PlayStation 4 along with Call of Duty Ghosts Hardened Edition. Second prize will be a copy of Call of Duty Ghosts Hardened Edition and finally, the third lucky gamer will get a standard edition of the game.
For more information about the competition and it's terms and conditions please check out the blog post on Music Magpie.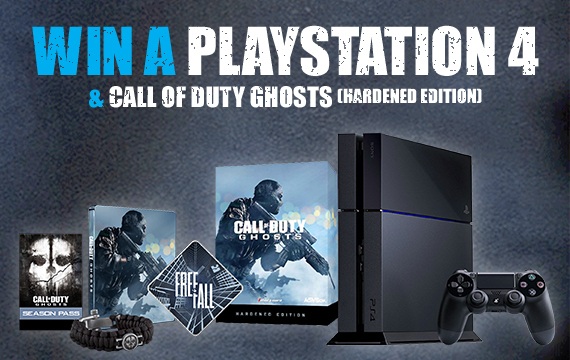 People across the globe are undecided and pre-orders hang in the balance so why not settle your inner turmoil and get your name down to win one of these slated bundle of joys.
I'm afraid to ask but I'm going to do…
Which next gen console are you getting this month, are you in camp Xbox or Camp PlayStation?