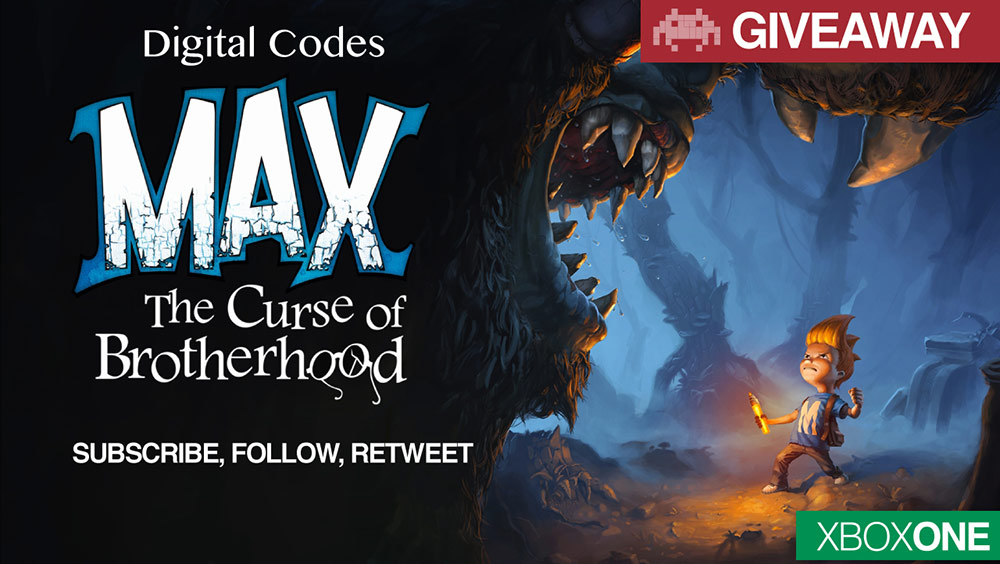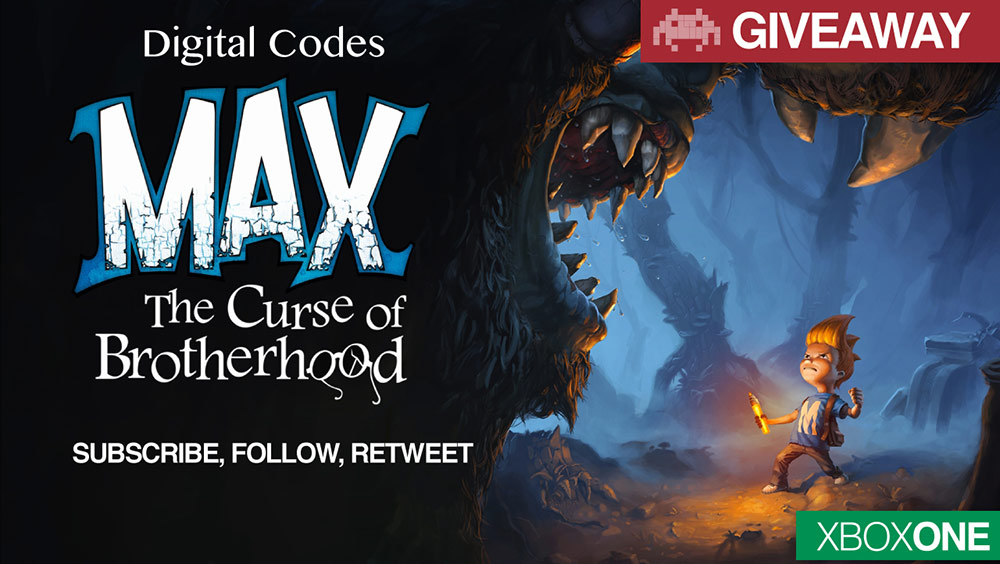 I am totally amazed to get to over 1000 subscribers. I am truly grateful for your support, likes and comments. I love gaming and I decided early on that I would create content that I would find useful myself. I have mixed up studio and voice-over videos and tried to keep my videos coming out on a weekly basis. My content has ranged from game reviews to game software lists. Sure, I have had a couple of howlers, which were not received very well but I will keep striving to make good content. An now I want to give something back..
1000 Subscriber Giveaways:
All this month I am doing lots of gaming giveaways to celebrate the 1000 subscriber mark!
Firstly I gave away Ori & The Blind Forest Giveaway on Xbox One (Digital Code). This weeks giveaway is for:
Max & The Curse of Brotherhood
Closing date: 11:59PM 24th May 2016 
Enter to win a digital copy of Max & The Curse of Brotherhood on Xbox One – Follow, Subscribe and #RT Ends: May 24th
Good luck to all of you!
Max & The Curse of Brotherhood Digital Code #Giveaway on #Xbox One

Whats next for Gaming Debugged:
My next milestone is to get to 5000 subs, (think big right?), so I can use the official Google Studio in London, so if you're not already subscribed please click the button and get notified of all my latest videos. which will get better, I promise. Also on the horizon… – More smaller game titles – Higher quality videos/better edited videos – Game blogging videos – A few Vlogs mixed in. – Sister channel just dedicated to gameplay footage for you to download