OK, so I will start with how I think Trove has built upon the addictive beomoth that is Minecraft. Firstly, the graphics: The game uses shaded vector cubes so it looks cleaner, brighter and less pixelated. It's beautiful in its own cubonic way. Trove is available for both PC and Mac.
Next is the characters. Trove offers players an array of characters types including knights, gunslingers, ninja's, pirates and even dracolytes (whatever they are), meaning you can start with an array of weaponry taking it further of the simple pickaxe and sword we are used to.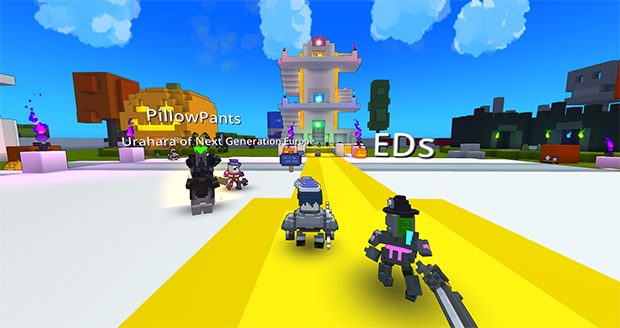 Travel has also bee added as Trove allowing players to enjoy a multiverse of locations through the use of jump gates and hub worlds. A hub world acts as an airport between the plethora of both user created and 'official' worlds.
Whilst both creator and survival mode has keep me pretty busy on Minecraft, I am a man of purpose and I like games that have a storyline which Trove thankfully is happy to supply one. It has something to do with light and dark and takes players from your cornerstone home to the worlds of the light, the dark and the sky worlds.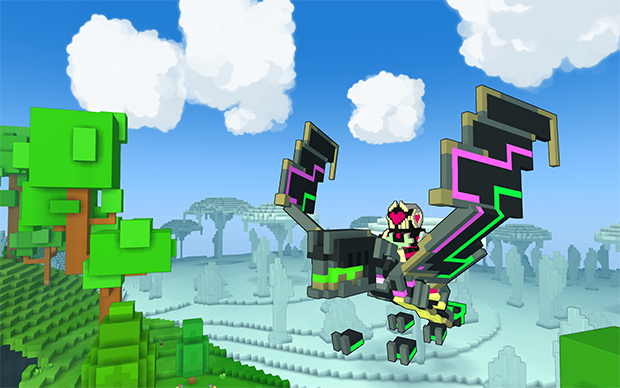 Talking of Sky worlds, brings me to my next point; mounts. Trove has horses, dragons, ships and so much more which is just the tip of the RPG iceberg that Trove includes. You can customise your player with new haircuts, weapons, costumes, and hats.
Overall, I think Microsoft should be worried as Trove has taken everything we love about Minecraft and added so much more. It was only released in in July 2015 so its still young. This has meant that there has been be few days of downtime and plenty of patches but ultimately it is free-to-play, so gamers have no excuse to get involved. If you were a fan of cube world or if you are looking for more from you Minecraft then I would suggest checking out Trove as it could be your next block building online RPG game.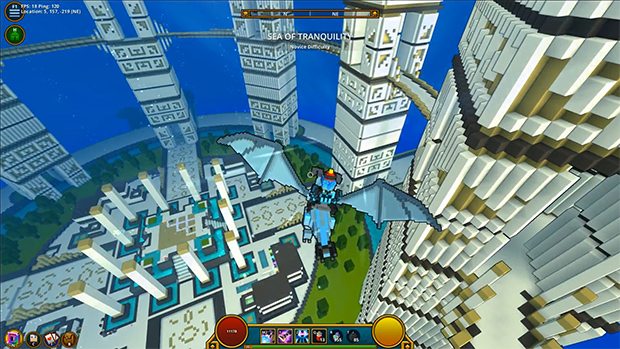 Summary
Article Name
Trove: First Impressions | Steam | Mac
Description
Trove is an open-world voxel adventure through countless realms filled with quests, chests, and enemies big and small. It's like the guys and girls at Trion have everyone's wish list for improving Minecraft and added you this game.
Author