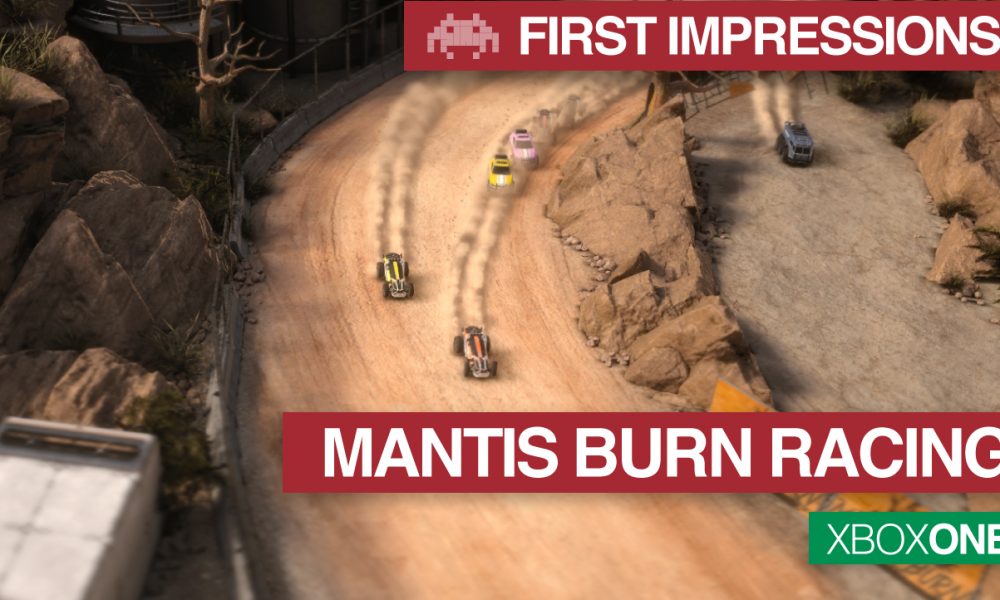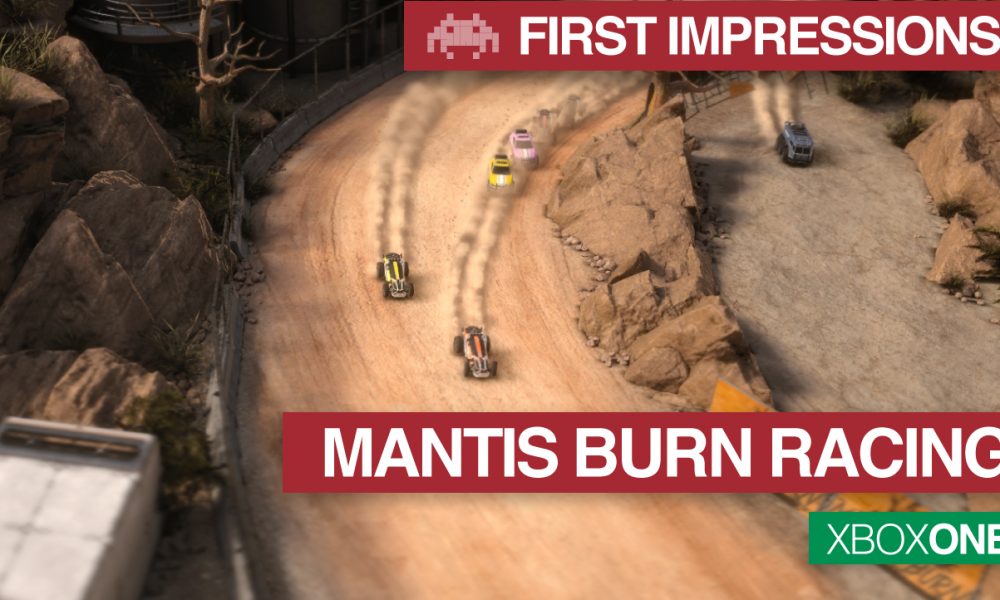 When I first saw Mantis Burn Racing, I though it look like the love child of 'Forza Motorsport' and 'Micro Machines'. My retro senses started tingling, as I enjoyed wave after wave of 'Rock and Roll Racing' vibes mixed with the subtle nuances of 'Super Off Road' with Iron Man Stewart. Eager you delve into this isometric style top down racer, I sunk over six hours into the game ,to bring you my first impressions of this fantastic homegrown racer created right here in the UK…

Mantis Burn Racing developed by the clever chaps at VooFoo Studios wanted to create a fast-paced racing game. However, without a budget similar to the likes of Forza, Gran Turismo or Need For Speed, it's hard to compete in that arena. Thankfully, Sean Read, the creative director at VooFoo, and previous Rare creative, shares my passion for Roll and Roll Racing on the SNES and opted to bring back this long forgotten game style to consoles.
In Mantis Burn Racing, there are various games types that include a 20 hour career mode, a local split-screen multiplayer (for up to four people) and an eight player online mode, so you can race other gamers from across the world. The career mode has three classes to race through, that include rookie, pro and veteran. Events vary and include elimination, knockout, accumulator, time trials and the straight-forward racing. As you work your way through seven seasons you gain money, gears and XP, that can be spent on new vehicles and unlock additional upgrades.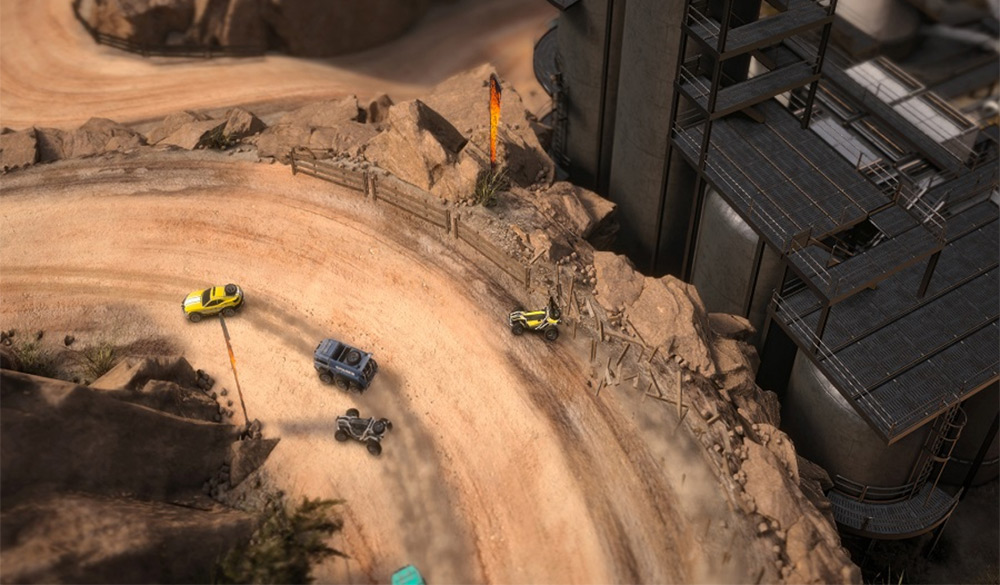 The vehicles range from light weight dune buggies, that handle like a bar of wet soap, to heavily armoured camper vans. Each type feels very different and whilst I would say that the vehicle models are a little bland, the scenery more than makes up for it. The tracks are beautifully crafted and look stunning, from the dusty mountain paths to the dimly lit harbour streets. Of the four seasons I played through, I experienced three different track styles; the mountain pass, the city and the harbour, but the track layouts varied in length and direction.
The gameplay is fast and fun and relies heavily on the drift mechanic to slide around the tracks. But woe betide any driver who crashes during the later races, as acceleration is slow and its extremely hard to catch up to first place, should you crash. The game is very much focused on racing and you need to avoid hitting anything and keep an eye on the racing line to ensure victory. Unlike Rock and Roll Racing and similar titles, Mantis Burn Racing has no weapons, so you can't shoot other racers or leave an oil click to slow them down. One advantage the heavy class of vehicles enjoys however, is the ability to smash through certain parts of the tracks to open up short cuts.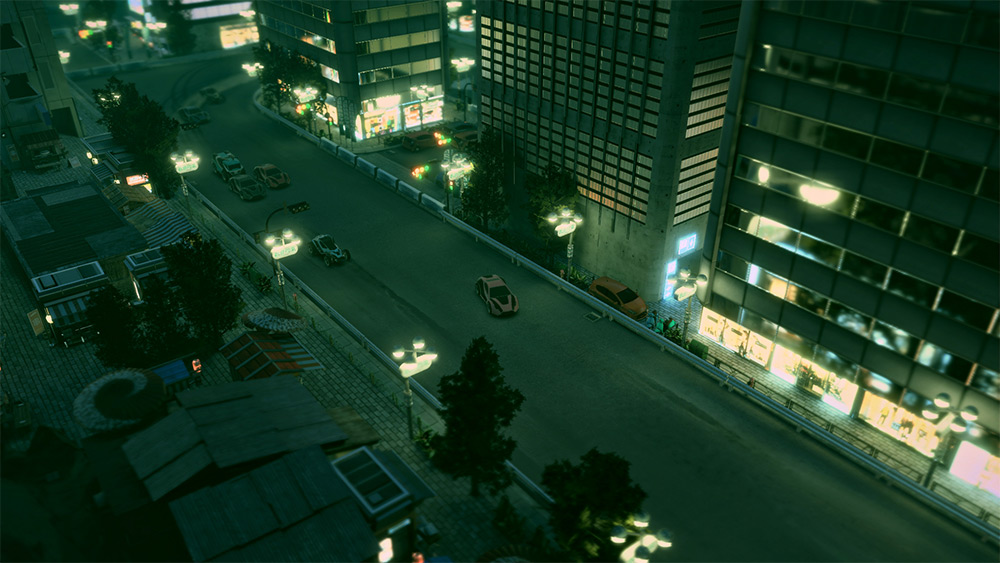 Overall, I am extremely happy that Mantis Burn Racing exists, as it offers a fun romp down memory lane, whilst respecting the racing genre with tight controls, cleverly designed tracks and eye-popping graphics. The basic car models are a little bland but I expect these to simply be the base vehicle which will be built upon in the future. Personally, I would like to see a Mad Max set and a homage to Rock and Roll Racing Set. The career mode is extensive, but the real fun will be had with friends on the sofa or pitching your skills against the world at large. Fantastic work VooFoo and I look forward to seeing how the game develops.