EGX Rezzed is the little brother of the EGX, one of the largest consumer video game events in the UK. It still features many of the attractions, such as playable pre-release games on both PC and console, developer sessions by well-known game designers and the opportunity to chat with developers on the show floor. However, what I love most about Rezzed is the strong focus on indie titles
This year the show enjoyed clear skies and warm weather, as well as a multitude of games from the weird and the wonderful to AAA racers. In the Leftfield Collection, I found myself playing a game using a yoga ball as a controller and in the retro room I enjoyed a blast from the past helping Indiana Jones decide the fate of Atlantis,
I circumnavigated the indie rooms to find out what games are on the horizon and I wasn't disappointed. Whilst there was a dedicated 'Unreal Engine' room showcasing games made with Unreal, the same could not be said for Unity, Lumberyard, Cryengine or other common tools.
However, as I went from indie dev to indie dev, hearing the positives, asking the questions, I couldn't help seeing similarities to speed dating. I played the game then took around 5-10 minutes to understand more about the experience. After the first few 'dates' I was inspired to create this tinder/speed dating inspired video of some of the best indie games at EGX Rezzed.
Whilst I did play a number of AAA titles such as the fast and furious OnRush and the bullet hell 'MotherGunship', I focused on games from smaller studios in the hope that my coverage might help spread the word of many of these unsung heroes.
I have outlined just a handful of the amazing indie games at the show below: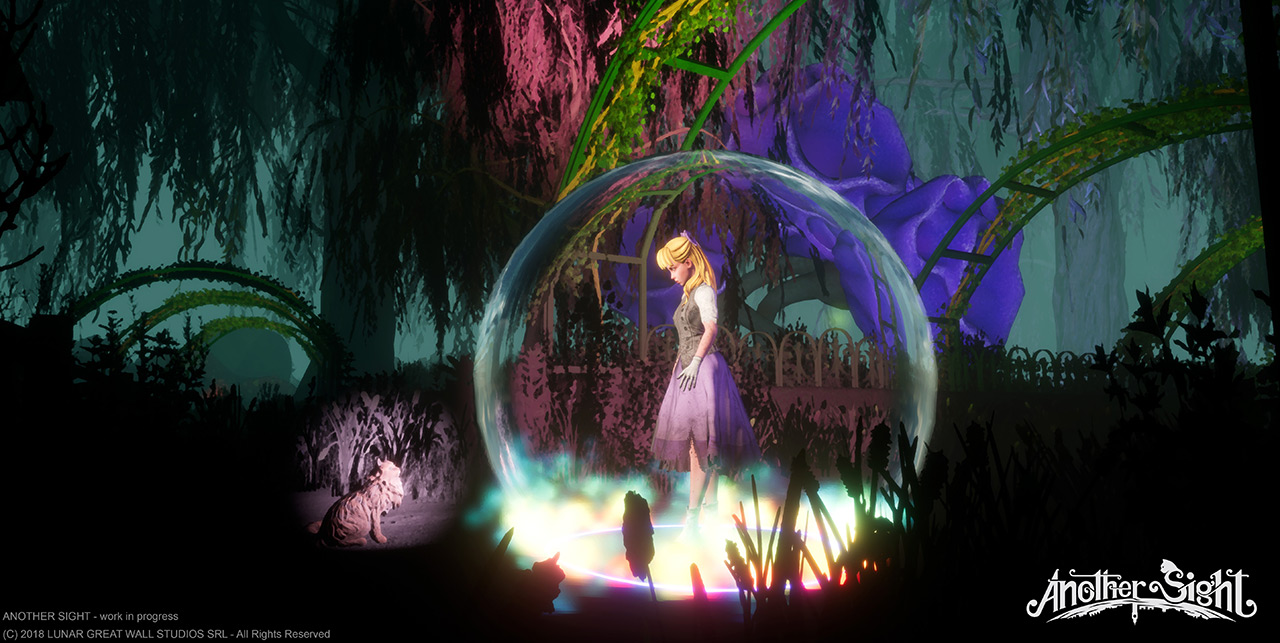 Another Sight
Another Sight is a surreal steampunk adventure set in 1899 towards the end of the Victorian era, in London. Another Sight brings to life our two leading characters: Kit, a refreshingly bold teenager, who loses her sight after the under-construction London Underground tunnel she was exploring collapses, and Hodge – a mysterious red-furred cat – she meets in darkness. Together, they team up for an adventure, with Hodge an essential companion upon whom Kit will come to rely on.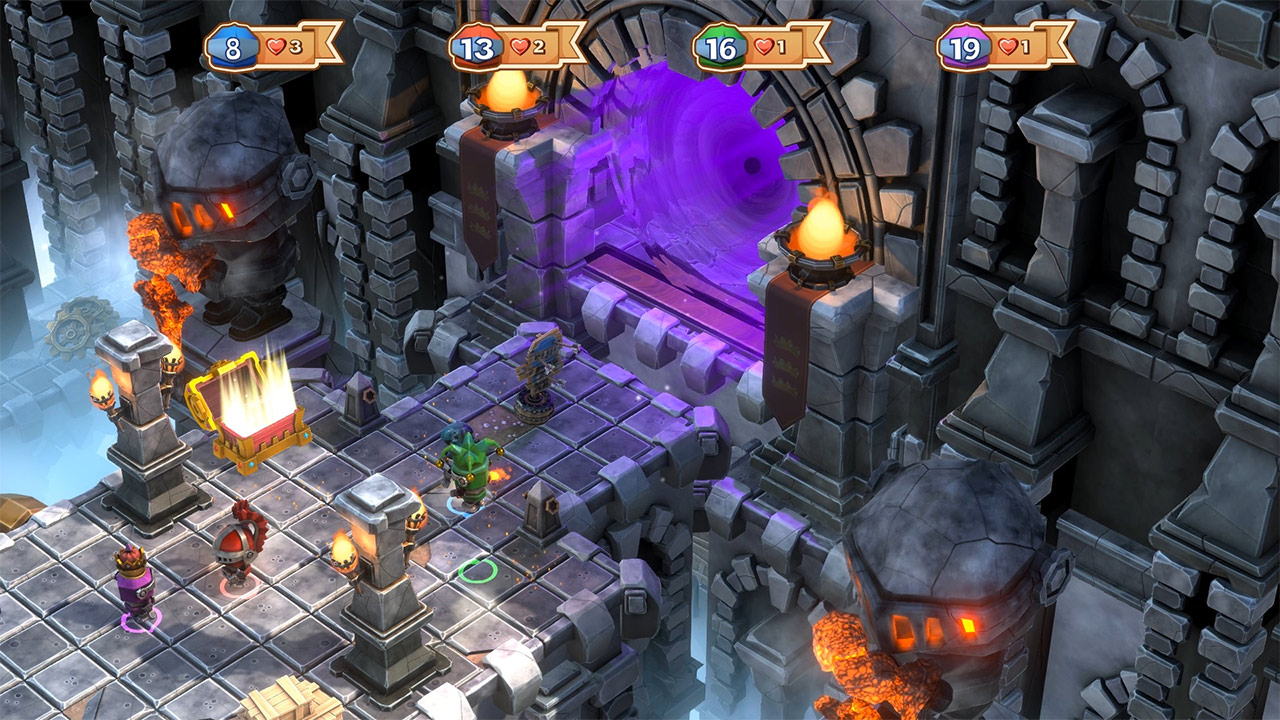 Big Crown: Showdown
Big Crown: Showdown sees friends become foes as they compete for the crown in 4-player local and online multiplayer combat, set over 3 wacky worlds full of medieval shenanigans. Avoid perilous hazards and engage in frantic fights as you attempt to knock your opponents off 15 crazy courses in the ultimate royal battle!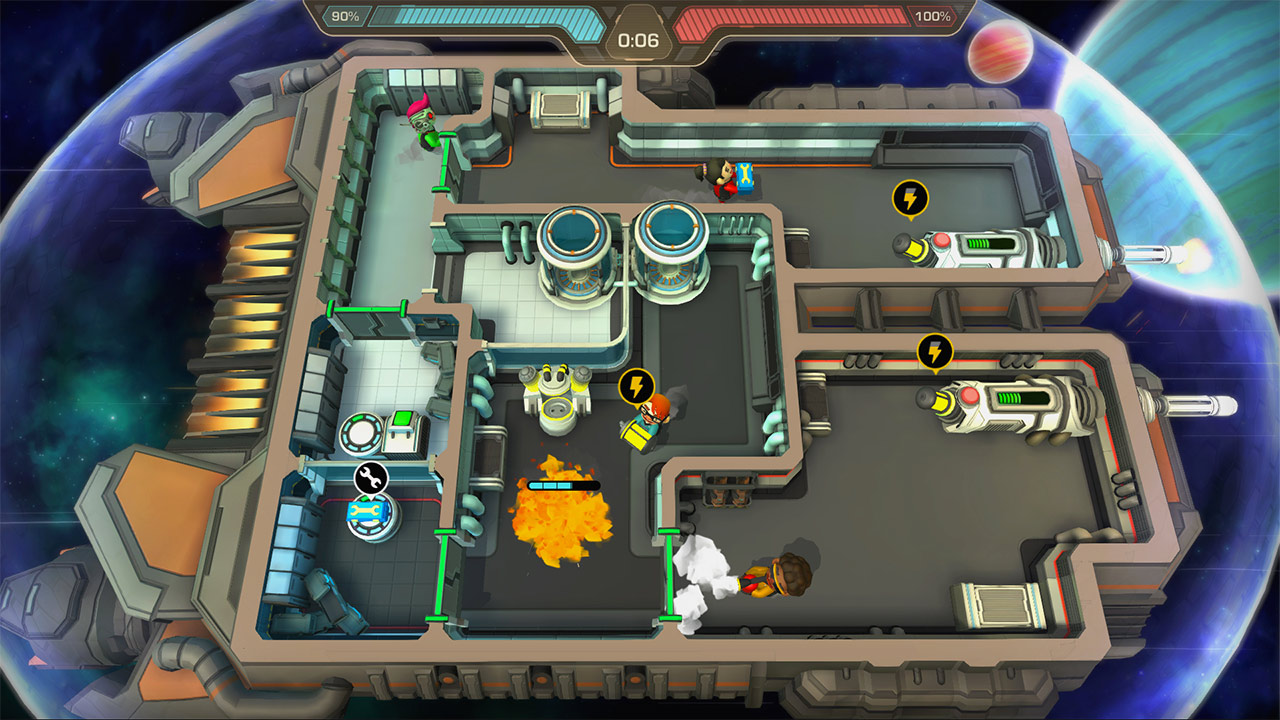 Catastronauts
Catastronauts is a four-player party game that sees a crew deal with unrelenting disaster and attempt to hold the ship together long enough to destroy the enemy invaders? Players must repair systems, extinguish fires, arm the torpedoes, avoid deadly solar flares, destroy your friends and clone them back again to defeat the enemy and survive the voyage.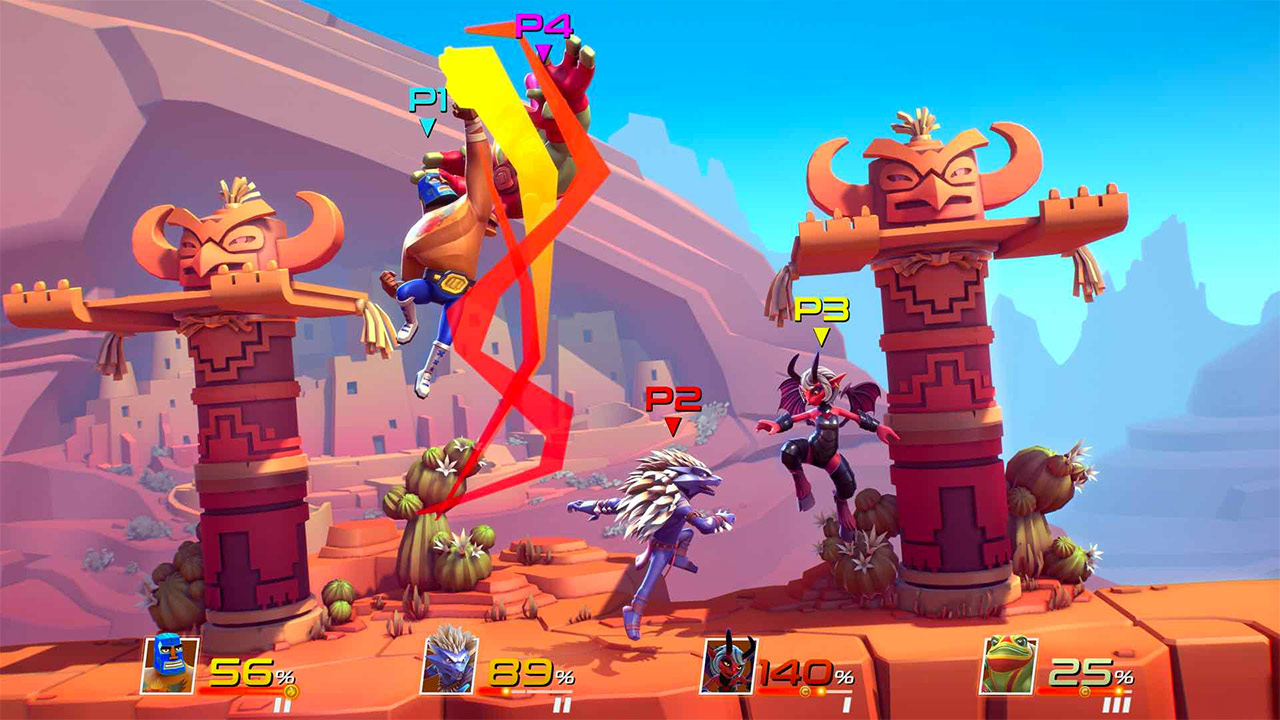 Brawlout
Brawlout is the party fighting game, designed for couch play, online matches and competitive tournaments. Each character in Brawlout has their own unique playstyle, catering to specific character archetypes seen in other fighters. I am really looking forward to seeing this on Xbox One due to the serious lack of any kind of Smash Brothers clone on the console
Decenders
Descenders is extreme downhill mountain biking for the modern era, with procedurally generated worlds that look simply stunning. Whilst the game wants you to race down the hill performing stunts and drift around corners, it always nice to stop and smell the flowers.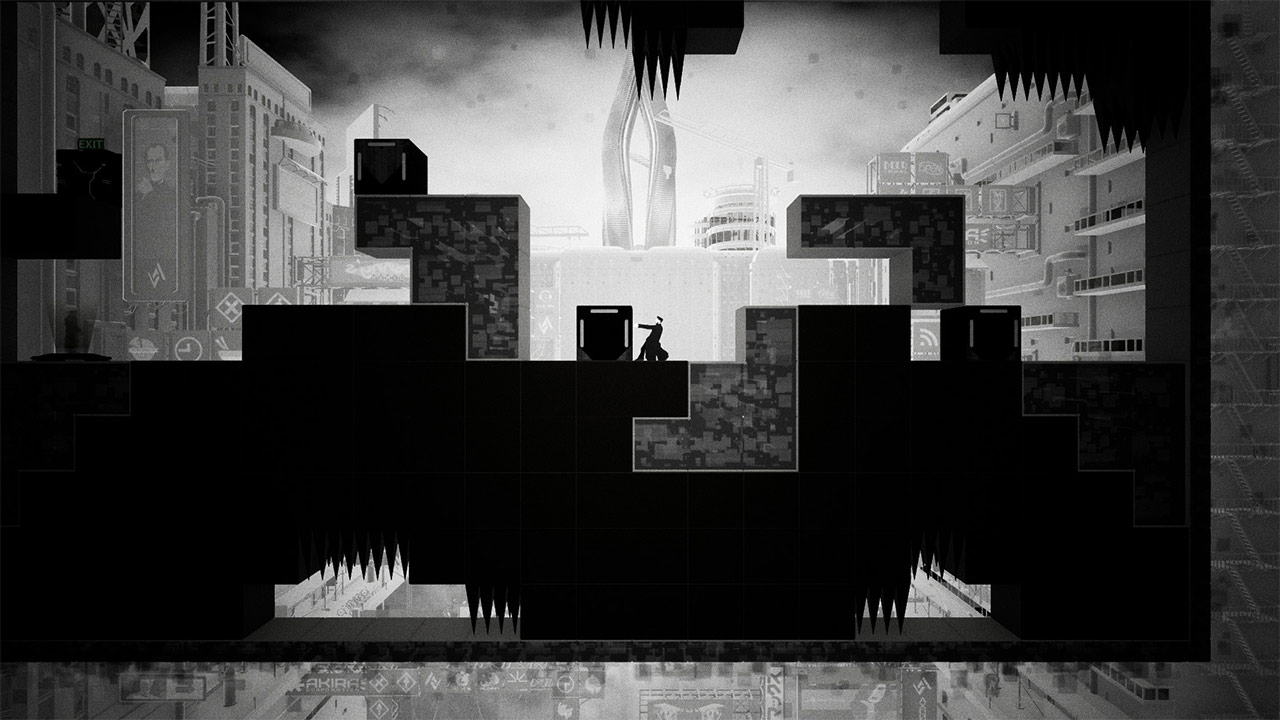 Shift Quantum
Shift Quantum is a cyber-noir action-puzzle platformer with a unique gameplay mechanic in which the player can switch between space and matter to essentially reverse any level. In Shift Quantum you play an avatar controlled by the player inside your own mind, deep inside Axon Vertigo's brainpower extraction process. The animation looks fantastic and whilst it looks simplistic it was hugely addictive.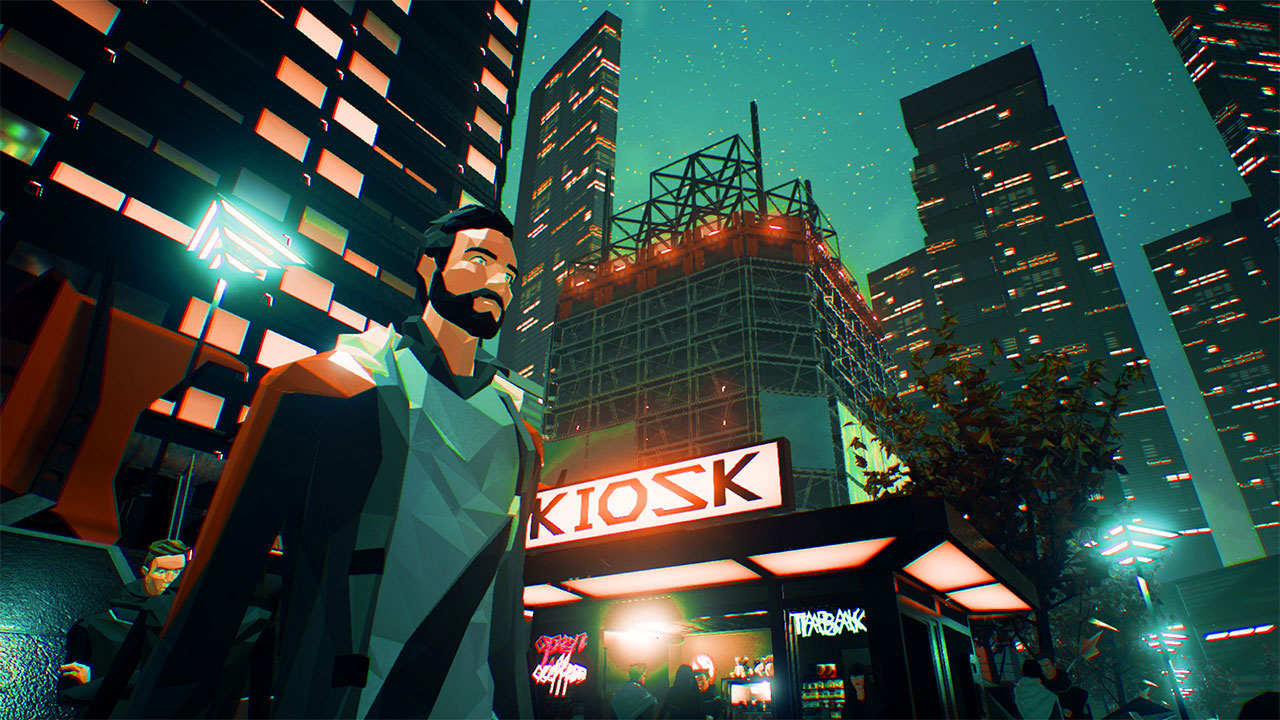 State of Mind
State of Mind is a futuristic thriller written by Martin Ganteföhr, who's already established as a writer of outstanding games. The dystopian 3D adventure combines two diverse explorable worlds. Various playable characters as well as realistic low poly visuals let players submerge in a gritty but realistic vision of the future.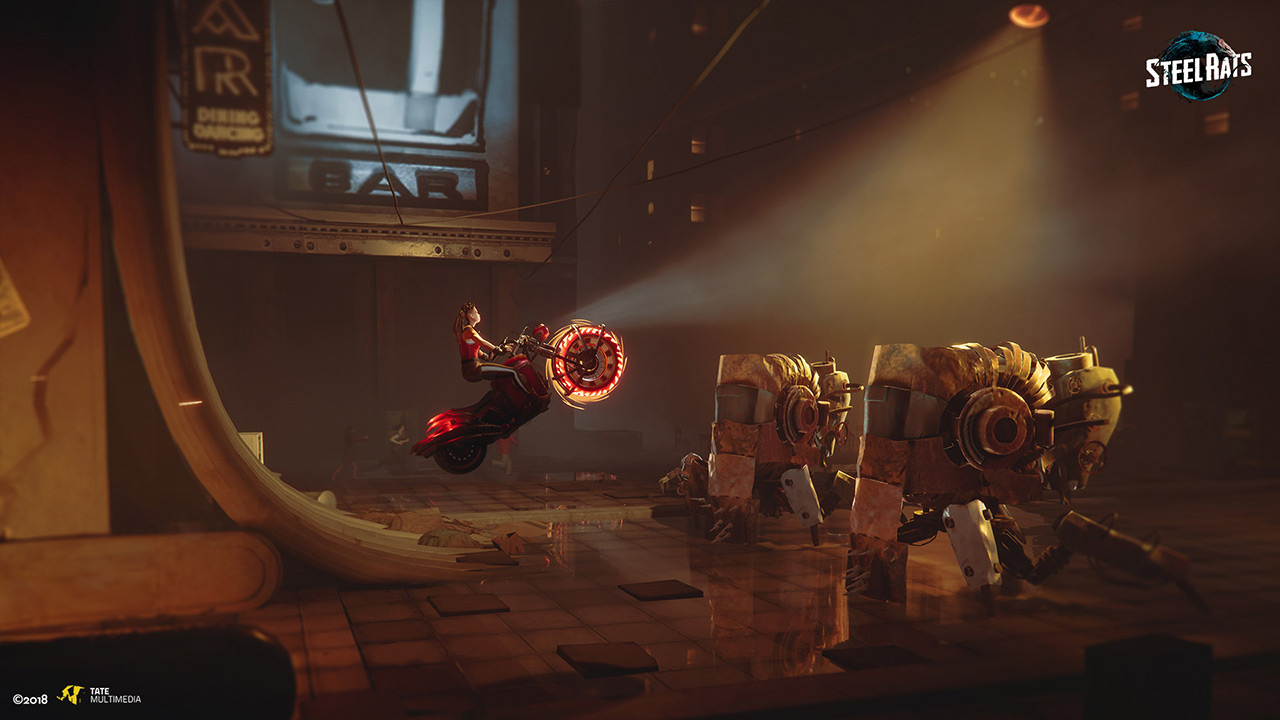 Game of the Show: Steel Rats
Steel Rats is a 2.5D action arcade motorbike game, fusing destructive, high octane combat and death-defying stunt gameplay, set in a visually stylised retro-future world. The game looked beautiful and was a mix of Trials and R-Type. It was well worth keeping on your radar.