When you first boot up Hyper Sentinel, it like being transported back in time. From the low-fi visuals to the pounding chiptunes, you can tell this is no Geometry Wars… this has been wrenched from 1980, upscaled to widescreen and polished with an eye-popping HD brush!
Ever since the father and son duo of Andrew and Rob Hewson announced Hyper Sentinel, I've been watching the development with interest. Andrew was the founder of 8-bit video game publisher Hewson Consultants, which created Uridium and later Pinball Dreams among others.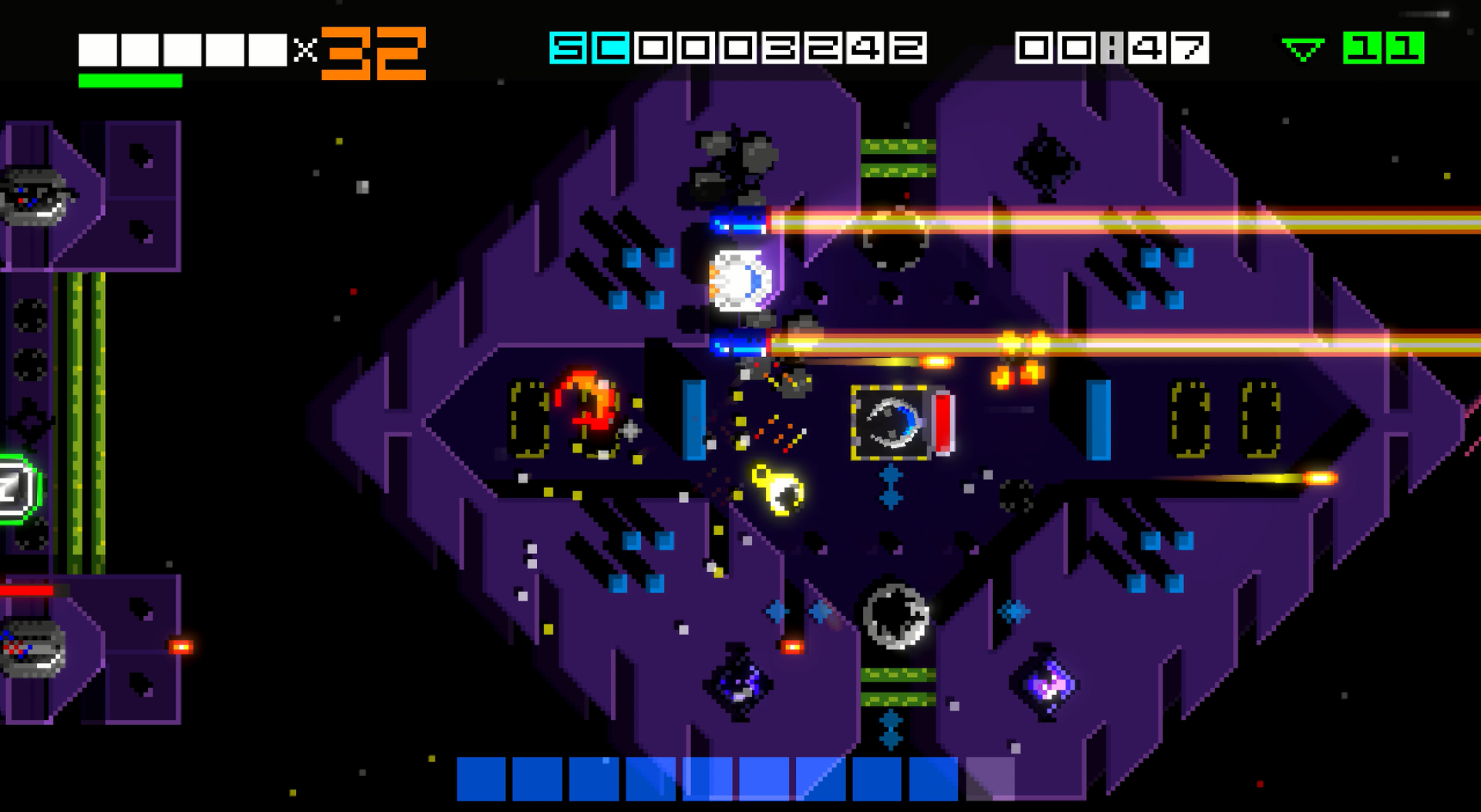 As you can see, Hyper Sentinel is just like a ramped up 4K, 60 frames per second version of the classic arcade shoot-em-up Uridium. The visuals use the same simplistic block style, but this version of the game uses the full-colour spectrum thanks to it not being on a classic ZX Spectrum. The gameplay is fast and furious and there are lots of power-ups to help clear the decks of masses of enemy battle cruisers.
The thumping retro chip tunes are one of my favourite things about Hyper Sentinel and I thoroughly recommend playing it with headphones to really immerse yourself in the gaming history lesson.
I was hesitant at first, thinking that it was even too retro for me, but after I had played for a couple of hours, it didn't matter that the main protagonist was built from 20 voxels, it was fun. With the classic array of weaponry, generous health bars and eye-bleeding explosions, it doesn't take long to look past the retro aesthetic and simply enjoy the nostalgic romp.
For more information visit http://www.hypersentinel.com/