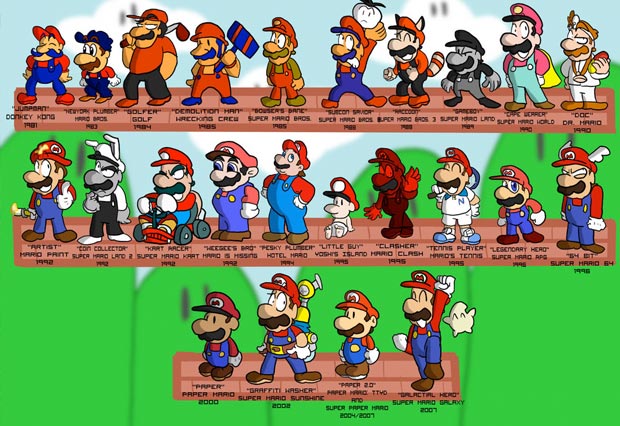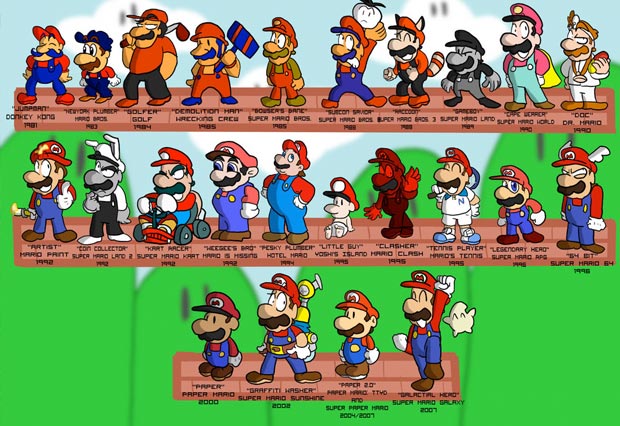 In looking at the gaming culture, one can easily see how far it has progressed over the past few decades. From PlayStation to iPad, the gaming world has taken literally taken off. However, there is one gaming character that has withstood the test of time. He can be found in that iconic red shirt crudely enveloped within a pair of blue, dingy overalls; oh, and who could forget that famous mustache? These are the workings of a symbolic game character born in the early eighties—a character we have come to know as Super Mario.
Japanese game developer, Shigeru Miyamoto, is the brains behind this Nintendo gaming legend, but any true retro gaming connoisseur should know that. While most of us know Mario as just Mario or Super Mario, the fact remains that Mario has a last name the same as his first. That's right, the actual name of Mario, as said by Miyamoto himself, is "Mario Mario." Mario also has a brother—Luigi Mario—who most of us simply know as "the green one."
It is a common misconception that Mario first appeared in the Mario Bros. game, but he actually made his initial debut in the legend of an arcade game, otherwise known as Donkey Kong, which emerged in 1982. Fans of the game fell in love with the Mario character, so it should not come as a surprise that Mario made another appearance in 1984, but this time with his very own game, Mario Bros. The game quickly became a cultural phenomenon, appearing in homes across the globe, becoming one of the best-selling games to ever hit the market. Practically every video game store raked in huge profits on this one game alone. Even today, Mario still continues to be a huge hit at places that sell video games.
As mentioned above, Mario found his fame with Donkey Kong, which was one of those big, clunky arcade machines that we all seemed to unconsciously feed quarters until we were broke (hey, at least you got the high score though right?). However, Mario found a home with Nintendo Entertainment Systems (NES) in the Mario Bros. series. From there, he has showed up on all sorts of gaming platforms including the Super Nintendo, Nintendo 64, Gameboy, and various other systems. Arguably one of the most popular modern versions of Mario appeared with the Nintendo GameCube platform in the form of the game, Super Smash Bros. Melee.
Contemporary gaming on the Nintendo platform, which is mostly comprised of the Nintendo Wii and DS systems, has also hopped on the Mario bandwagon. For instance, Super Smash Bros. has also appeared in a newer version for the Wii U, while Mario and Luigi: Dream Team has made a name for itself on the Nintendo 3DS platform, which has taken the realm of handheld gaming to a whole new level of gaming.
It is pretty much safe to say that Shigeru Miyamoto has revolutionized the gaming world, as we know it, for the better. Ever since Mario made his first appearance as one of the side characters in the arcade classic, Donkey Kong, the fans have since fell in love, demanding more Mario. Their demands were met, exceeded, and show no signs of stopping any time in the near future. And besides, who would want this empire to stop anyways?