From the moment you start playing Gigantic you can't help but admire the eye-blistering visual art style. Vibrant colours, stunning characters and beautiful animations make this a joy to watch. I was lucky to play a few matches of this 5 v 5 MOBA during the closed beta at the weekend. Due out in August 2016 there are still a few months to tweak and balance the game. Here's my first impressions of this technicolor turf war.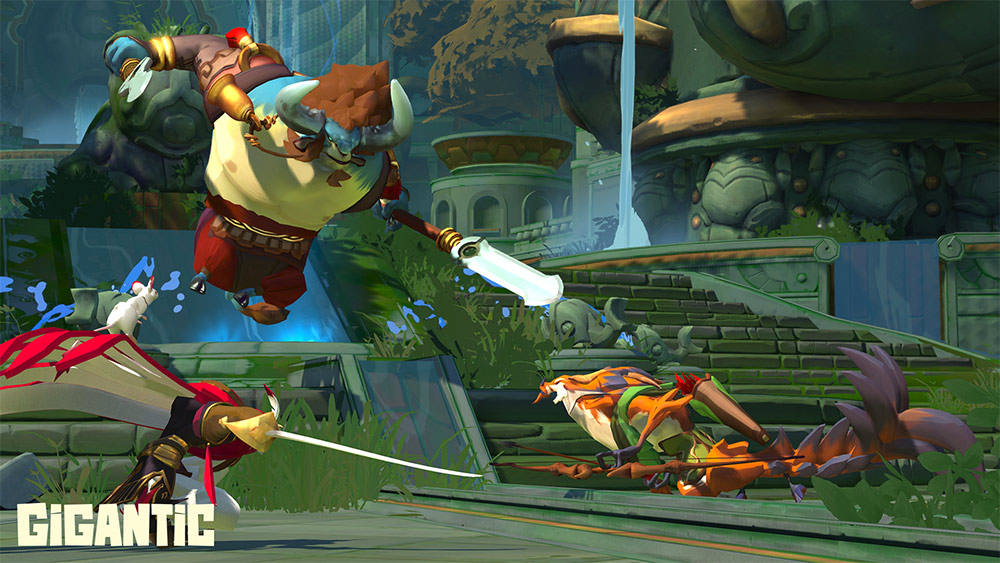 Gigantic is essentially a power race. Almost anything you do in Gigantic contributes to the race, and learning to win the race consistently will usually mean you win the match but sometimes the joy of simply playing distracts you from the overarching tactics you need to keep in mind. Teams of five players unite along with a magical behemoth known as a Guardian with the ultimate goal to destroy the opposing team and their guardian.
Players, shoot, hit, cast their way across the map which followed the standard MOBO, three channel pattern. along the different channels are gems to collect which all contribute to your guardians overall power. Once powered up your giant overseers enjoy skirmishes of their own allowing us little people to take advantage of the weakened giant and tip the balance of power in our favour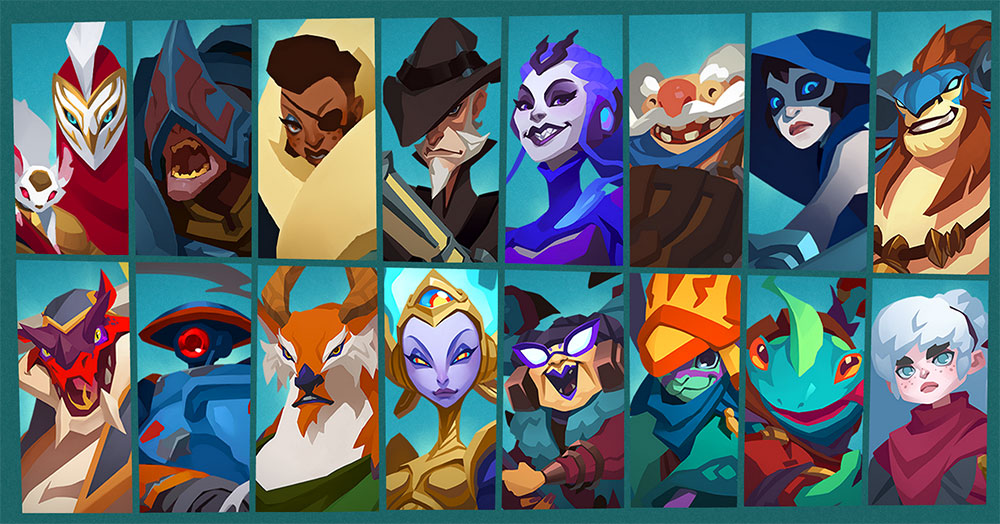 There are around 18-20 playable characters to choose from that range from cute, hulking snow beasts that can skate around the map like iceman to twin pistol wielding soldiers better at ranged combat. Each of the heroes are beautifully drawn characters that emphasise their range of skins from the noble Voden who looks like a cross between a stag and a fox to the crazy old man that is Uncle Sven with his veils and potions.
There was a lot of waiting for games, which was frustrating, but it's not a slight on the game. When playing the action was fast and frantic, but I did find that due to the colour palette of some the characters and the map being very similar it was hard to see other players without looking for the floating energy bar above their heads.
Also when in battle, I think I have been used to first person shooters as it took a while to actually kill the other players despite multiplying myself, throwing grenade and pummelling their with arrows.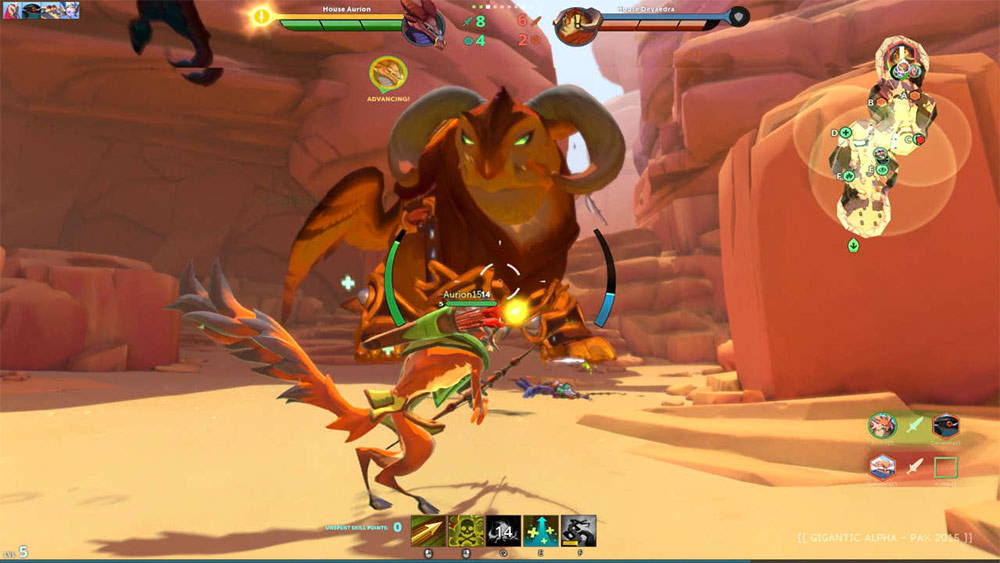 Ultimately, it was fun, if a little unusual. I had put a little time into SMITE previously so I had some experience of console based MOBA's but this is one of those game you really need to dig deep into in order to get the most out of it. Once you have a selection of creatures, know key points on the maps and can utilise your healing and offensive powers at the right time I could see this being really satisfying. Sadly, during my games there was no online chat but I think it would benefit greatly from more team cooperation.
Whilst I love the look of this game, I worry that the characters are not distinctive enough from the background. However, when your guardian is released and the two titans go head to head its pretty awe-inspiring. I am definitely going to try and play more of this and look forward to seeing it develop before the big release this summer.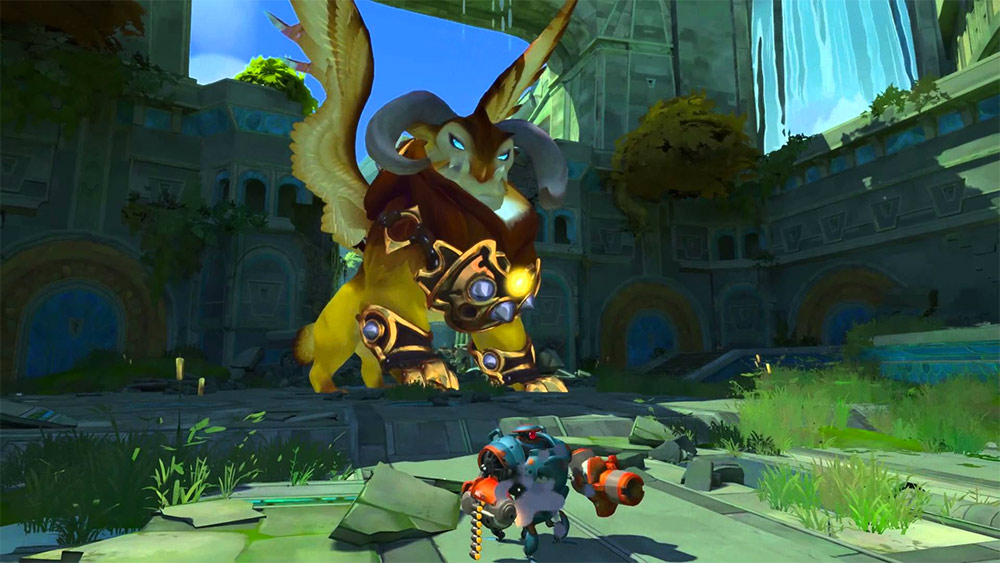 Summary
Article Name
First Impressions: Gigantic
Description
I was lucky to play a few matches of this 5 v 5 MOBA during the closed beta at the weekend. Here's my first impressions of this technicolor turf war.
Author