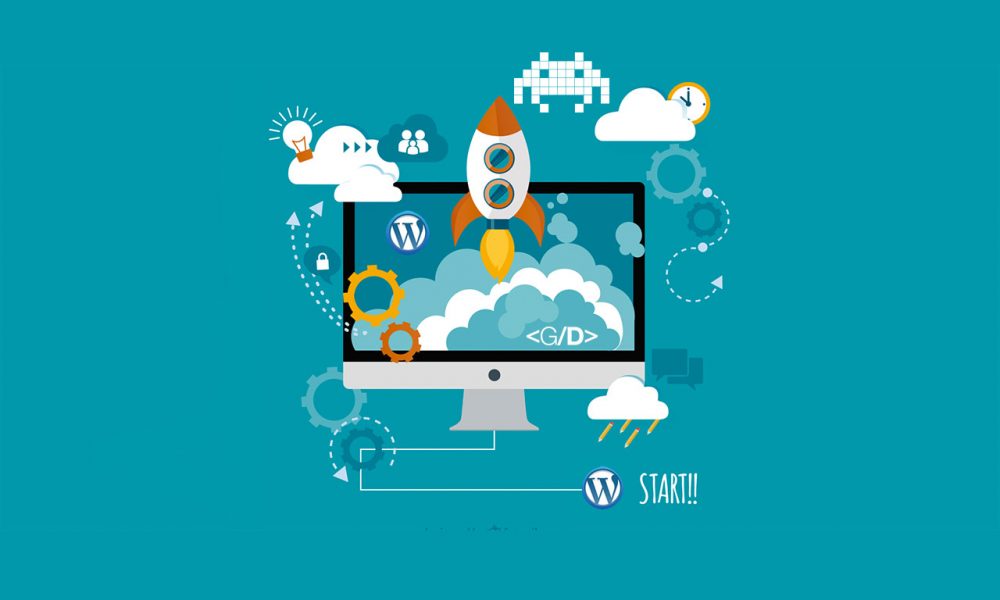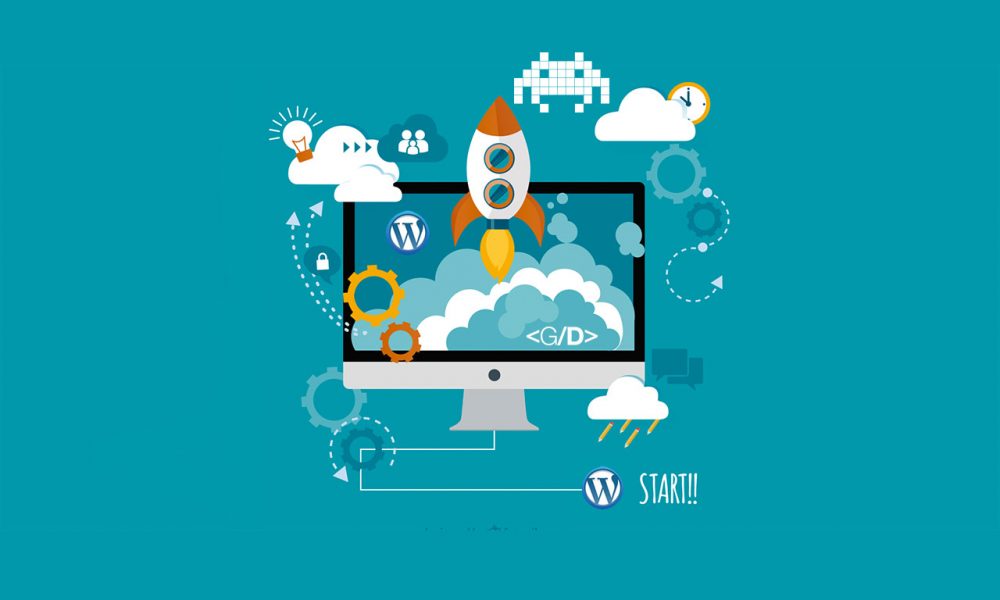 There are many ways to start a blog for free. WordPress, Blogger, Square Space, and Ghost all have free options where you can have a domain such as YourName.Wordpress.com and whilst this is good for fairweather bloggers looking to keep a diary there are very few high-traffic bloggers who use a hosted solution. If you are serious then you need to take the self-hosted option where you get a domain and hosting, have your blog platform installed and get started. This will give you much more freedom in the long run and you can start building both brand equity and search engine ranking. I am going to be talking specifically about WordPress in this video series as I feel it is the best solution at present.
Quick Plug: If you need to set up a WordPress blog then please get in touch with me as I can help you set up and give you some free hosting to get you started.
WordPress has a tonne of features, additional themes or skins, and more plugins than you can shake a stick at. Features include being able to create pages and posts, scheduling, categorising, tagging, image galleries and so much more. It's easy to use and can be upgraded easily.
Themes are templates that can be added to WordPress easily in order to change the look and feel of it. If you are a fashion blogger you might like a more photo-focused theme whereas others may prefer more text, video support etc.
Plugins refer to add-ons that can give your blog more functionality; these can include comment systems, payment gateways, SEO tools, and social media sharing.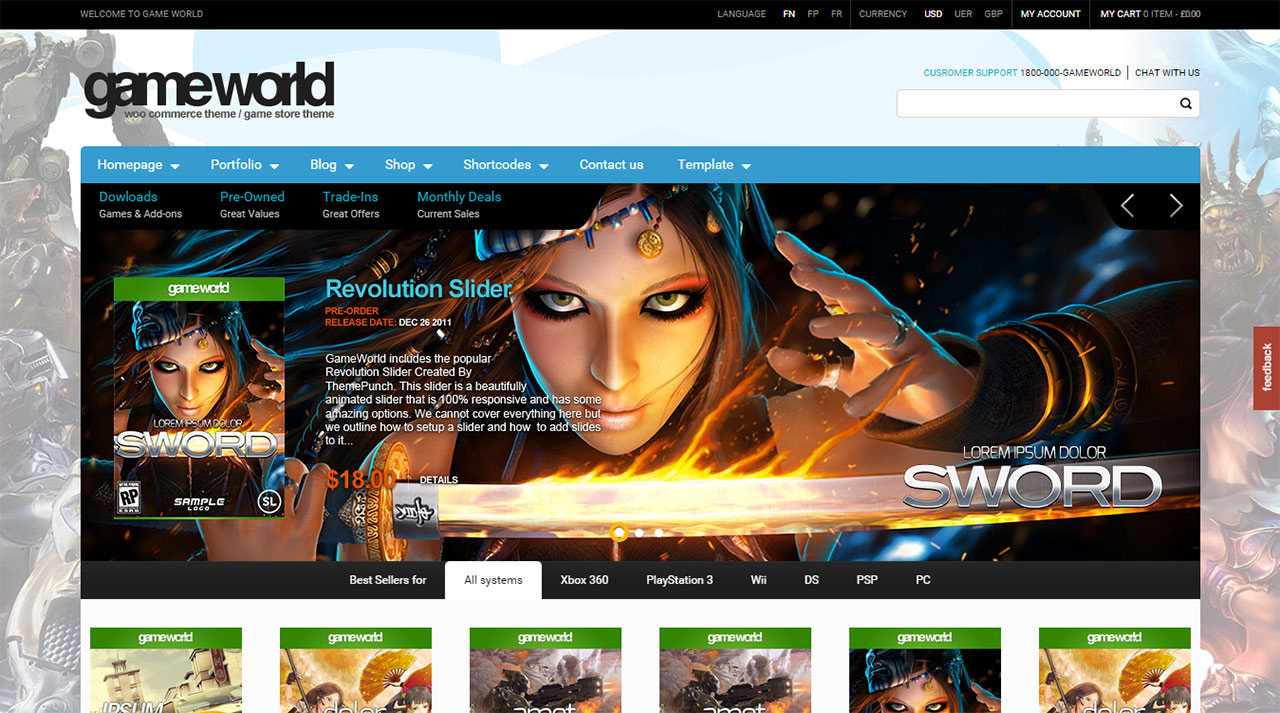 Themes and Skins
Changing the look of your website is easy when using themes. There are a lot of free themes out there, but I would recommend buying one. Free themes are an easy way to add malicious code to your website. Hackers can create free themes with backdoors in so they can steal user details from your website and insert backlinks to sites of their choosing. If you visit woothemes.com or my favourite ThemeForest.net then you can pick up a fantastic theme for $75 which usually has premium plugins included. Here is a list of video game related themes to start you search.
Essential Plugins
I have added a list of plugins below that are the basics that nearly all blogs should have (at the time of writing, these were good):
Plugins
SEO by Yoast (Yoast)

Media Library Alt Fields (Jarret Cade)

Shareaholic Share Buttons (Shareaholic)

WP To Buffer (WP Cube)

Disqus Comment System

Rel NoFollow Checkbox (Fabio Santos)

Schema Data
SEO by Yoast
This is a powerful SEO plugin that allows you to customise the page title, description and social sharing information on each and every post. If you want your content to be found in search engines then this is a good starter tool. It also has a traffic light system so if you want your article to be found for 'New Halo Maps' then you simply add it to the plugin and it tells you whether it is in your title, description and copy. If it is not present then it's a red light, whereas if your post is littered with that term then you get the green light.
Media Library Alt Fields
As a matter of course you should be adding alt tags to all images when you upload them but life doesn't always work out that way. This plugin adds a handy field next to images in the media library where you can quickly add and save alt tags for all your images. This again, is great for search engines.
Shareaholic Share Buttons
Social Media is one of the best ways to get your content out into the wild and this plugin gives you a plethora of social media options so people can Tweet, Pin, Reddit, Yammer or Heart it (there are almost 100 options to choose from). The share bar can be styled to your liking and you can show up around 10 main networks and a pop up for the other 90.
WP To Buffer (WP Cube)
Buffer is a social media scheduling tool that allows you to add lots of posts into a 'buffer' and at pre-set times of the day they are posted meaning you don't have to spend the day looking and social networks. WP To Buffer allows you to compose you social post at the same time as writing the article and once published it send the social post to your buffer for posting which is useful if you are writing at midnight like me.
Disqus Comment System
Disqus is a third-party comment system. The WordPress one is ok but it can be abused easily. Disqus allows people to sign in with their social media profiles in order to post a comment. It's more secure, easier to manage and makes it easier for users to comment on your posts.
Rel NoFollow Checkbox
Once you have a small following you might get approached to do sponsored content. This is when a brand wants to feature on your website. Google guidelines state that links from such content such be 'nofollowed', which stops Google link equity being passed from your site to theirs. This plugin adds a checkbox to the 'add link' function to it adds the necessary code to the links you add.
Schema Data
Basically, Schema data is code to help Google better define content on your website. It can be wrapped around brand names, contain addresses and let Google know that your latest post is a review article, written by you and given 5 stars. This plugin helps you add this data to each post you write.
EWWW Optimizer
The EWWW Image Optimizer plugin will increase your page speeds by optimising your images as you upload them. EWWW can also optimise all the images that you have already uploaded, and optionally convert your images to the best file format. You can choose pixel perfect compression or high compression options that are visually lossless. Very handy.
AMP For WP
AMP for WP automatically adds Accelerated Mobile Pages (Google AMP Project) functionality to your WordPress site. AMP makes your website faster for Mobile visitors. It strips away some design elements (including ads) but means you content is easier to access on mobile devices.
Special mention to Wordfence if you are having trouble with spam traffic.
Once you have your theme and plugins installed, you can start adding pages, menus and images. With these in place, you can start blogging…
So let's recap these five steps
Get some hosting with a domain name

Install WordPress

Apply a theme

Install your plugins

Setup pages, menus and any background images
Now you are ready for Part 2: Creating Content
See you there!
Summary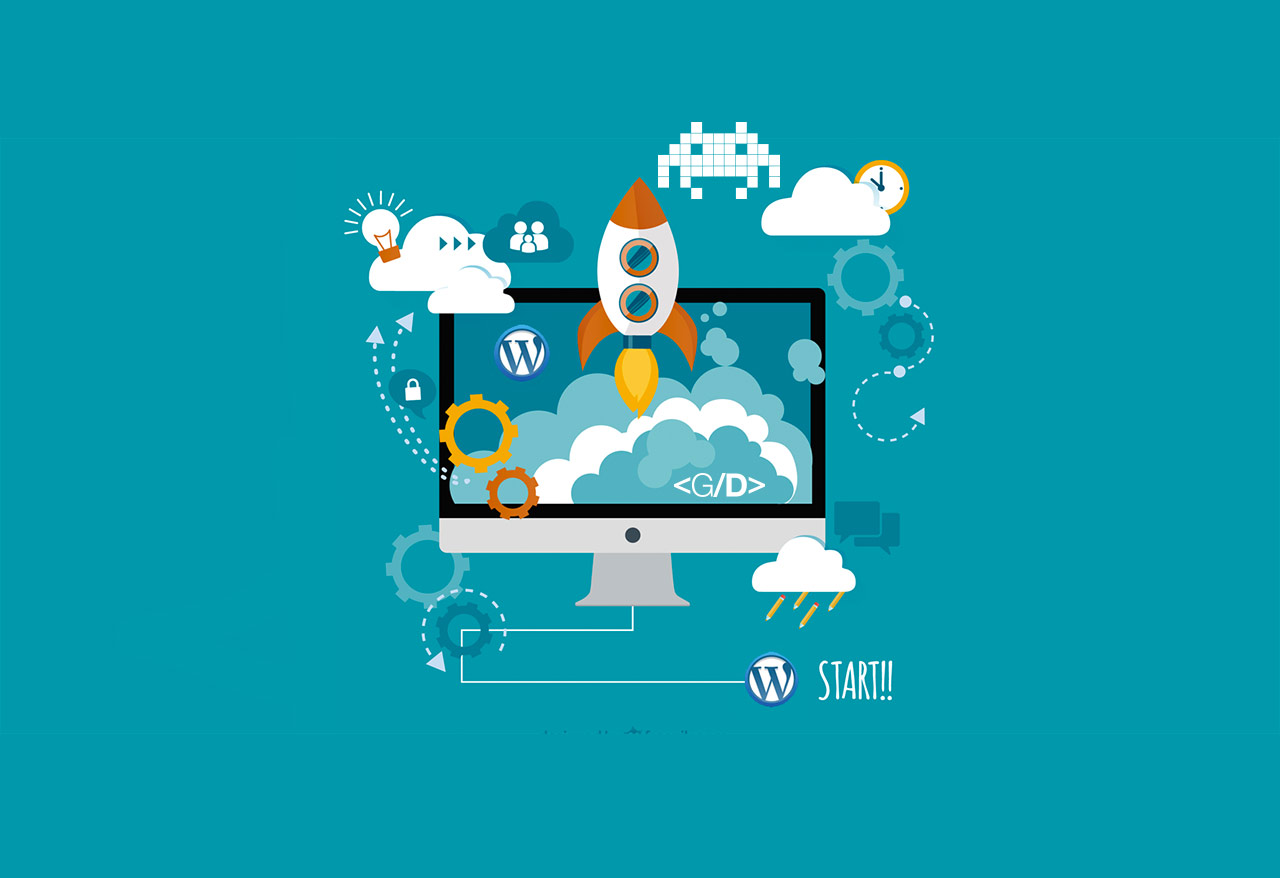 Article Name
Video Game Blogging Guide | Part 1: The Set Up
Description
Video game blogging guide for those looking to start a video game blog. This chapter looks at setting up your blog and vital plugins needed.
Author