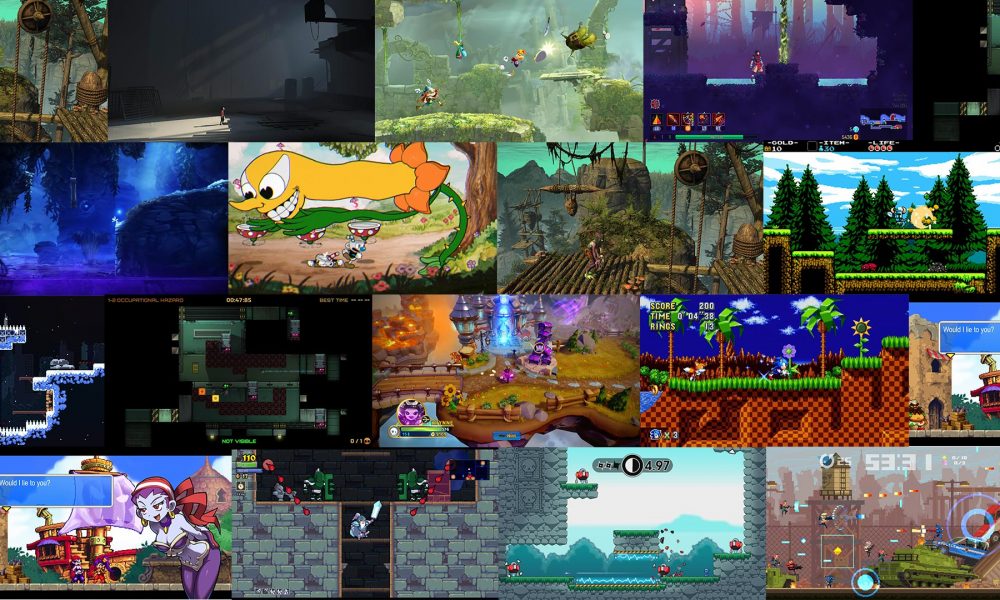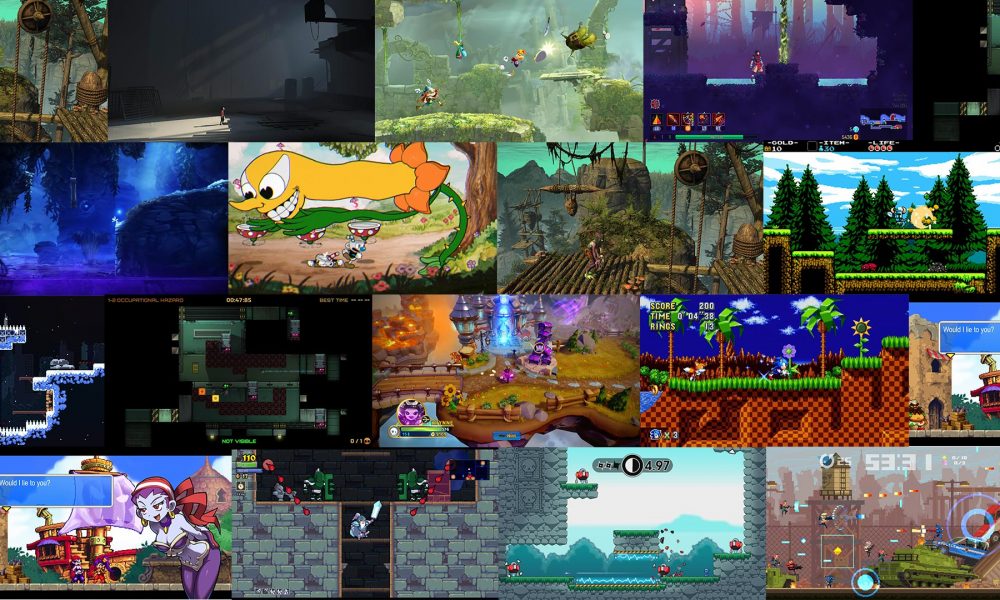 Platforming and video game consoles go together like bread and butter. This has basically been the case ever since Nintendo introduced us to Mario all those years ago.
Every new generation, there is a certain segment of the gaming populace that looks at what a console's platforming titles are and whether or not they're up to snuff.
And we have to say, the Xbox One's platformers are some of the best out there.
But who are they and what makes them so special? In this article, we'll talk about the top 15 Xbox One platforming games that are currently available for the system.
You might have some different choices, but we promise that this list represents a good overview of the entirety of the Xbox One catalog available.
That is to say, there is a little something for everyone here on this list. You've got good, old school 2D platforming games as well as roguelike inspired titles that add new conventions to the genre.
In short, if it isn't here, it is either not out yet or not worthy of being considered the best on the Xbox One.
It's that simple. Without further ado, here are our top 15 Xbox One platforming games.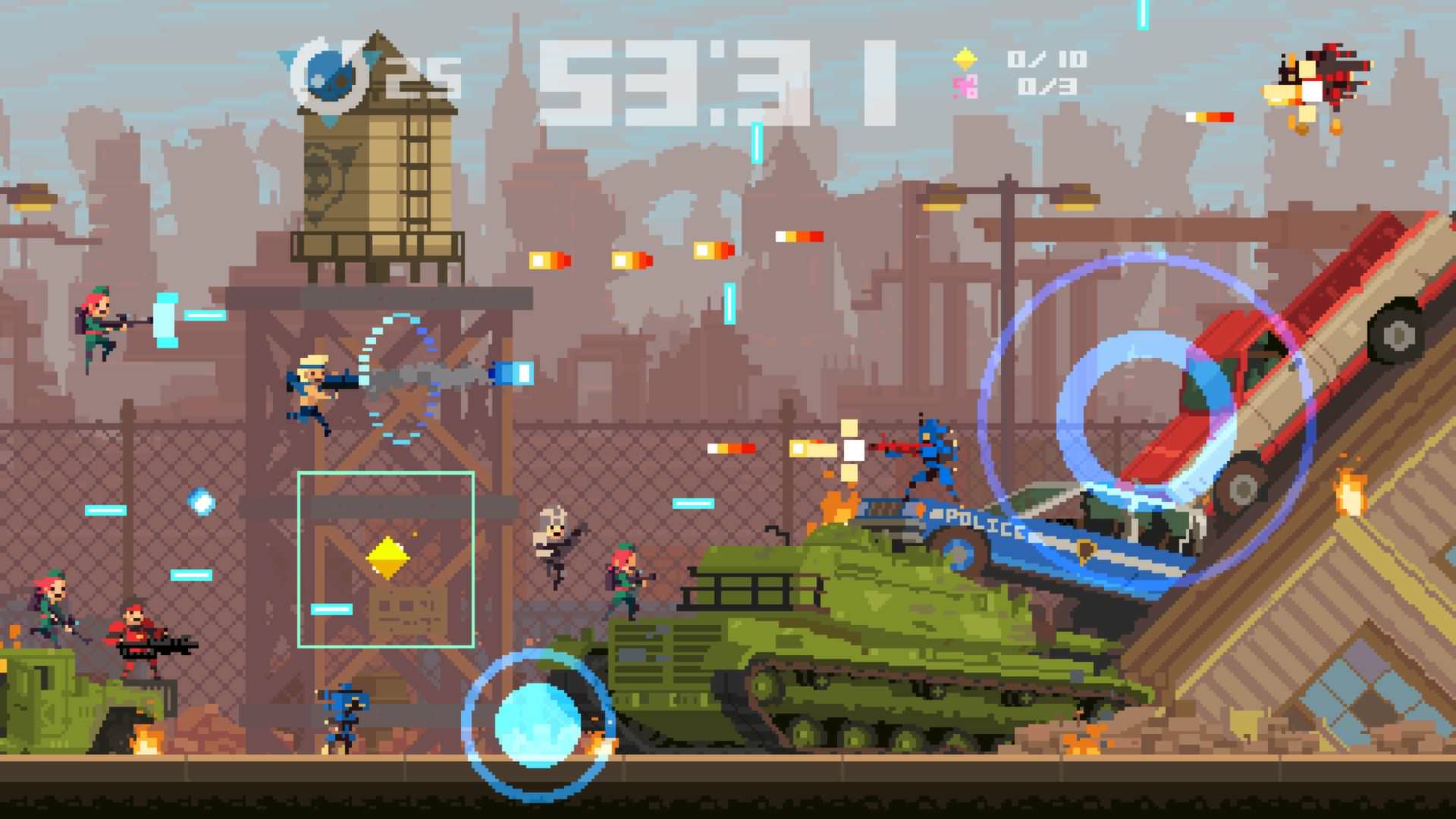 15. Super Time Force
A side-scrolling action game that takes some inspiration from Prince of Persia in that its action can be rewound into the past using the "Time Out" mechanic.
Other than that, Super Time Force is your pretty standard platforming game with an action bent. Compared positively to Contra and SNK's Metal Slug series, Super Time Force is an incredibly compelling game that offers hours upon hours of fun.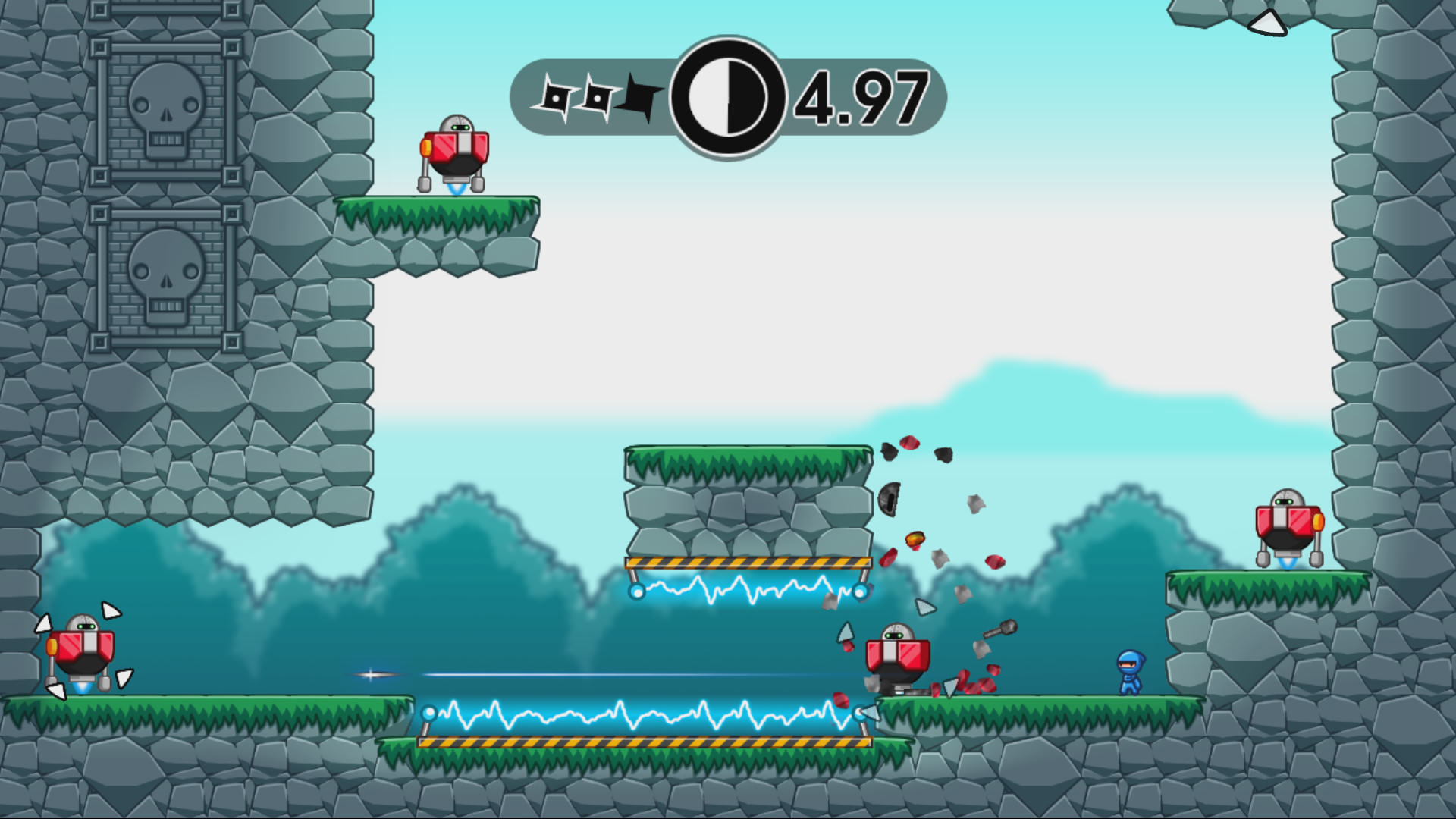 14. 10 Second Ninja X
You are a ninja that is tasked with destroying each level's robots in 10 seconds or less. Part puzzle game, part action game, 10 Second Ninja X is about mastery of gameplay mechanics and the magical recipe of keeping it all simple to keep the game addictive.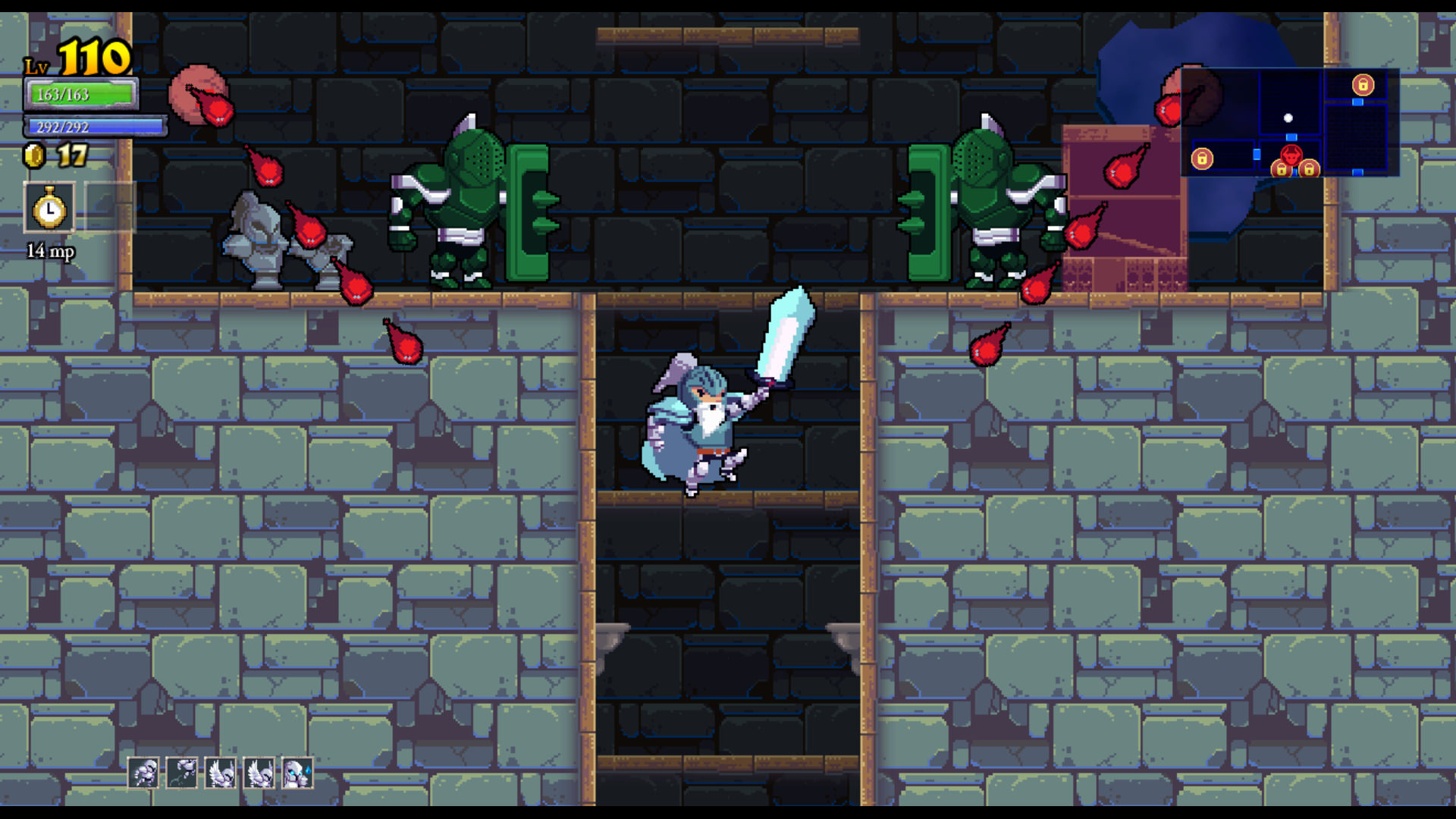 13. Rogue Legacy
Another roguelike on this list, Rogue Legacy has a unique heir mechanic that means your successors share some traits from your previous hero as well as some new handicap such as being weak to poison or seeing the world in black and white.
There are four bosses and the last boss that you have to defeat. Easier written than done, we promise you that, as the procedurally generated dungeon is different each and every playthrough and forces the player to really demonstrate just how much they've mastered the game.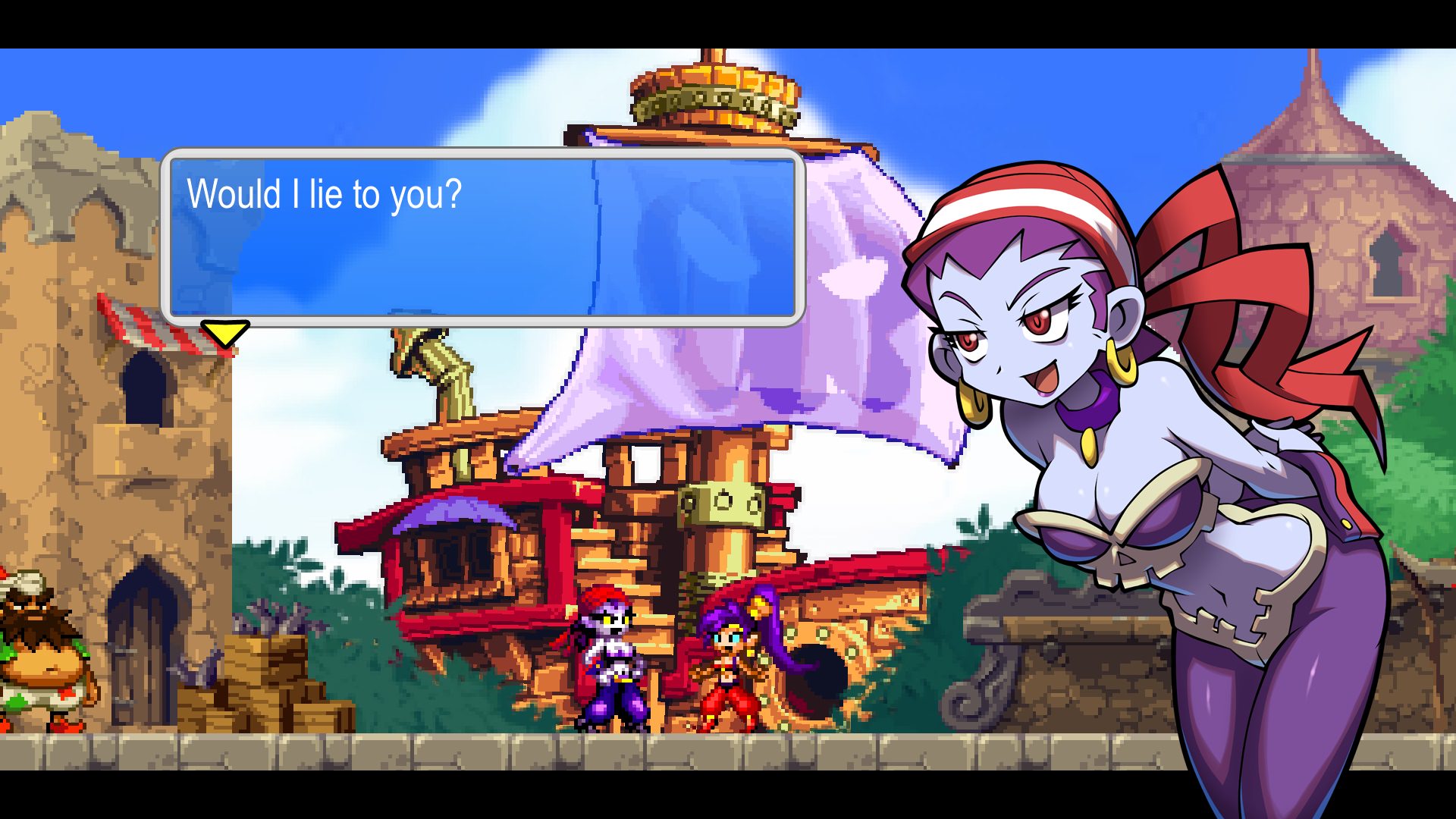 12. Shantae and the Pirate's Curse
The hair-wielding former genie that is the titular star of this game has carved out a niche in this genre for well over a decade and The Pirate's Curse is the most adventurous, different game in the series yet.
Unlike the previous games where you play through one continuous level, Shantae spreads its action over different islands that you can visit using your pirate ship.
In addition to your hair, you make use of weapons that you stumble upon in the course of the game.
A charming, challenging title, Shantae and the Pirate's Curse is a great demonstration of how multiple genres can come together for a great title.
11. Sonic Mania
Christian Whitehead's efforts for Sega to help bring classic Sonic back to the fore paid off in spades as Sonic Mania is not only a direct sequel to the Sega Genesis/CD era games but, in many ways, is the best Sonic game ever made.
Take a trip down memory lane with this game that is just absolutely jam-packed with retro goodness and nostalgia—not to mention solid gameplay as you remember.
If you've wanted a proper sequel to Sonic the Hedgehog 3 and you've waited all of this time to get it, then you owe it to yourself to play Sonic Mania.
It not only revives the best of the series but it adds new things that keep it interesting and fun. Plus, you can play through the game as a variety of Sonic characters which just adds to the replay value of this amazing title.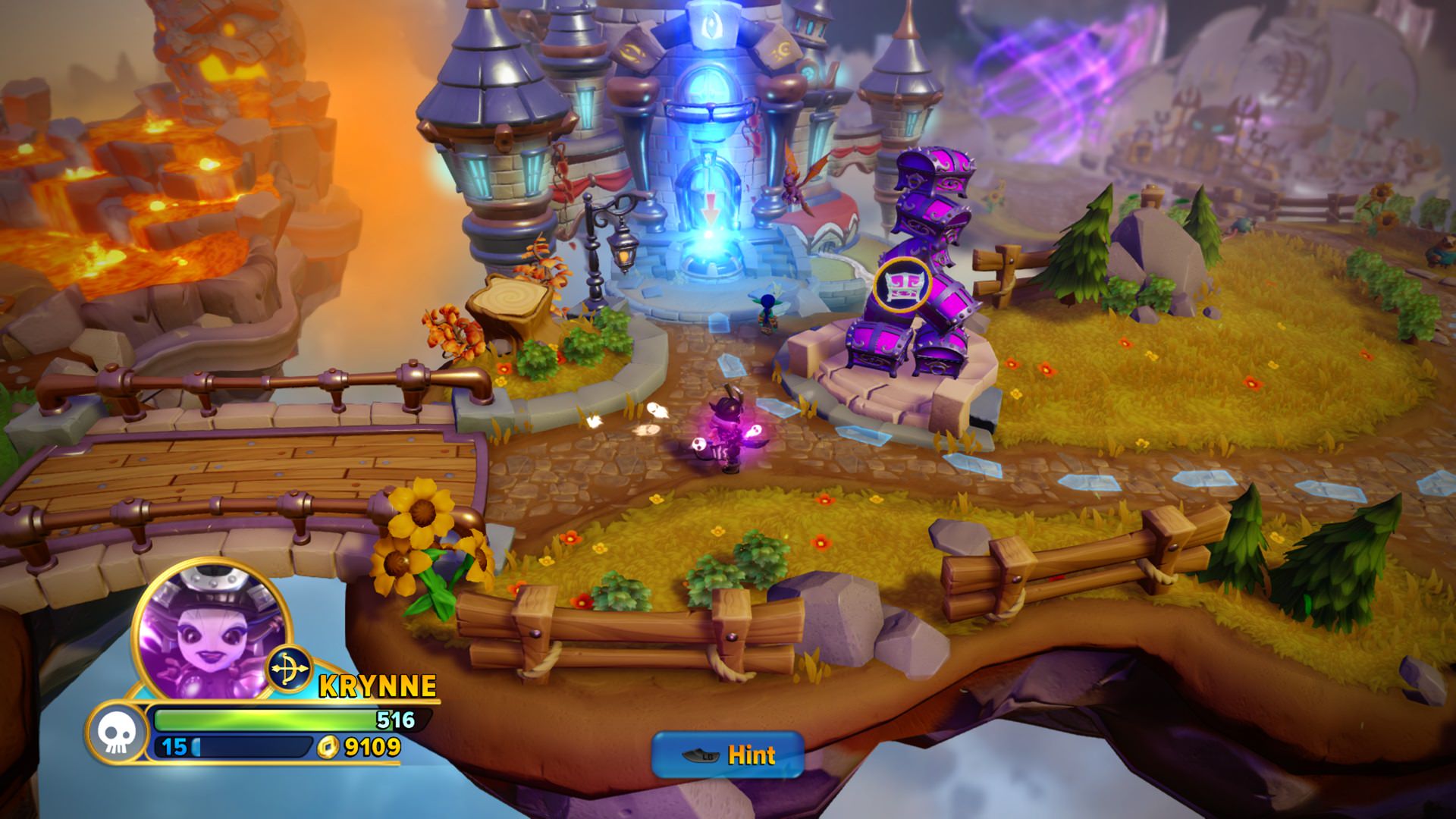 10. Skylanders Imaginators
Like the other games in this series, there is a toy mechanic, and the gameplay revolves around fighting enemies and solving puzzles, but, for the first time, players can create their own characters called Imaginators.
Add in support for local multiplayer and Skylanders Imaginators and you have a worthy successor in the series as well as an awesome game on its own.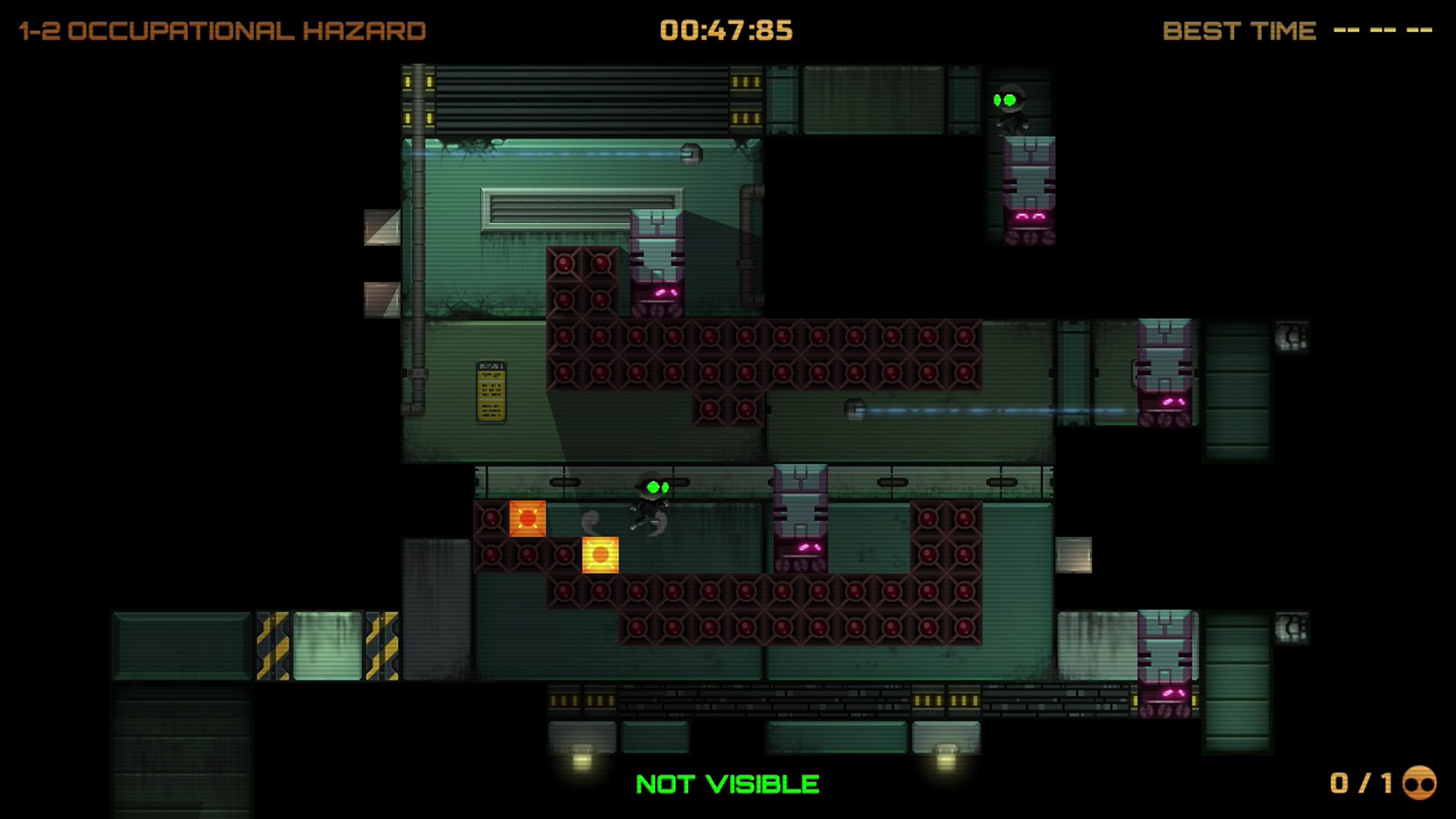 9. Stealth Inc 2: A Game of Clones
Take control of your clones and use the tools you find in the environment to escape in this puzzle-platforming game that reminds this gamer of Oddworld: Abe's Odyssey.
A somewhat passive experience, Stealth Inc 2 is tied together by solid gameplay mechanics, a great story, and replay value like you've never seen before.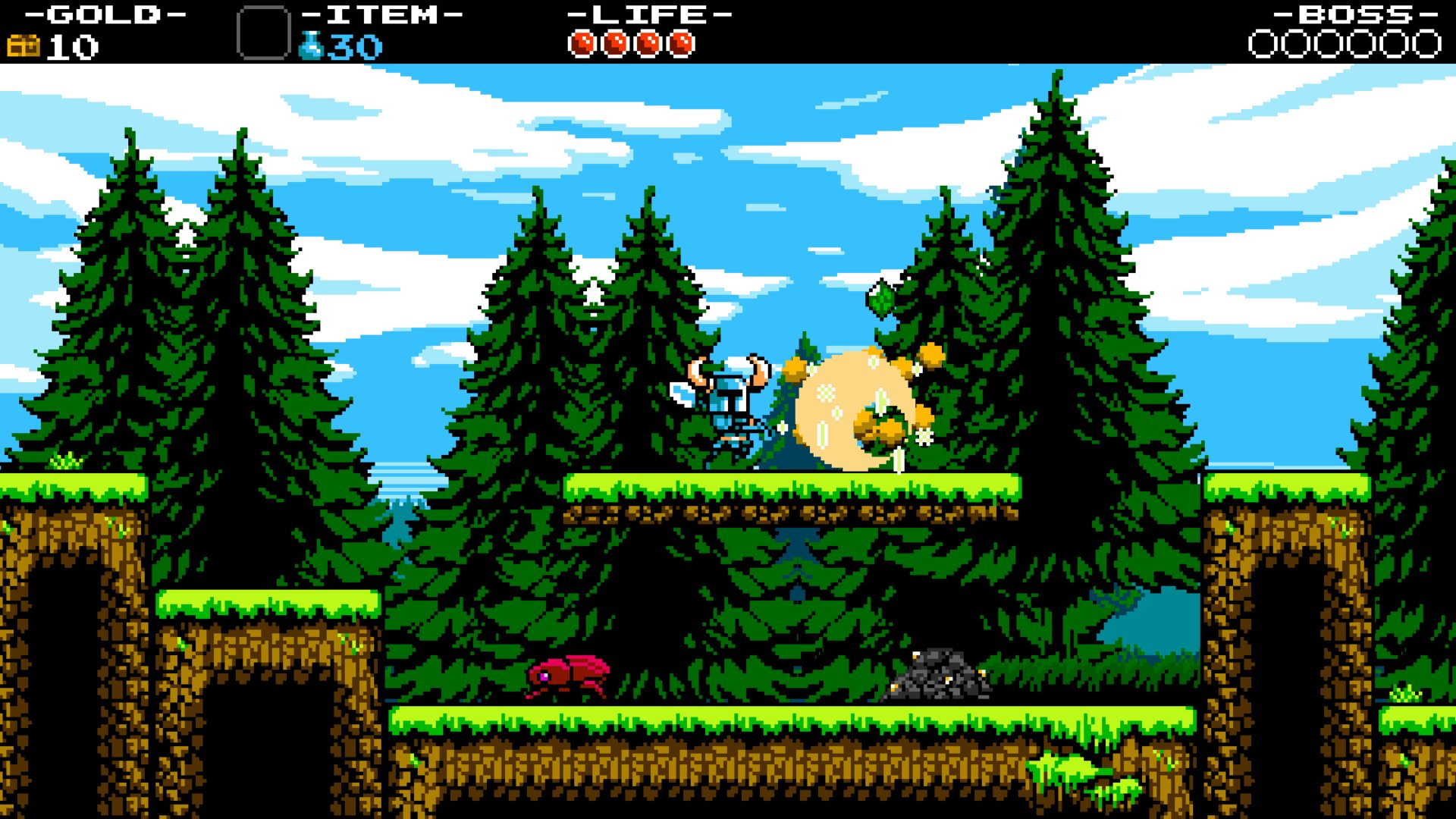 8. Shovel Knight
A mixture of a metroidvania and a platforming game, Shovel Knight is another one of those retro-new games that take the mechanics we remember from yesterday and puts it into a new, modern form.
If you're craving a challenge as well as some action and adventure, Shovel Knight has you covered.
Presented in a disarming graphical art style that doesn't give you a clue as to what to expect with the game, Shovel Knight is also a charming, even funny game.
There aren't enough like it out there in the world today.
7. Oddworld: Abe's Oddysee – New 'n' Tasty
If you haven't experienced the Oddworld games, you have missed out. Not only are these games incredibly challenging and charming, but they are also quite involved when it comes to telling a story.
Like Stealth Inc 2 above, you take control of a Mudokon as you attempt to escape by solving puzzles in a 2.5D world.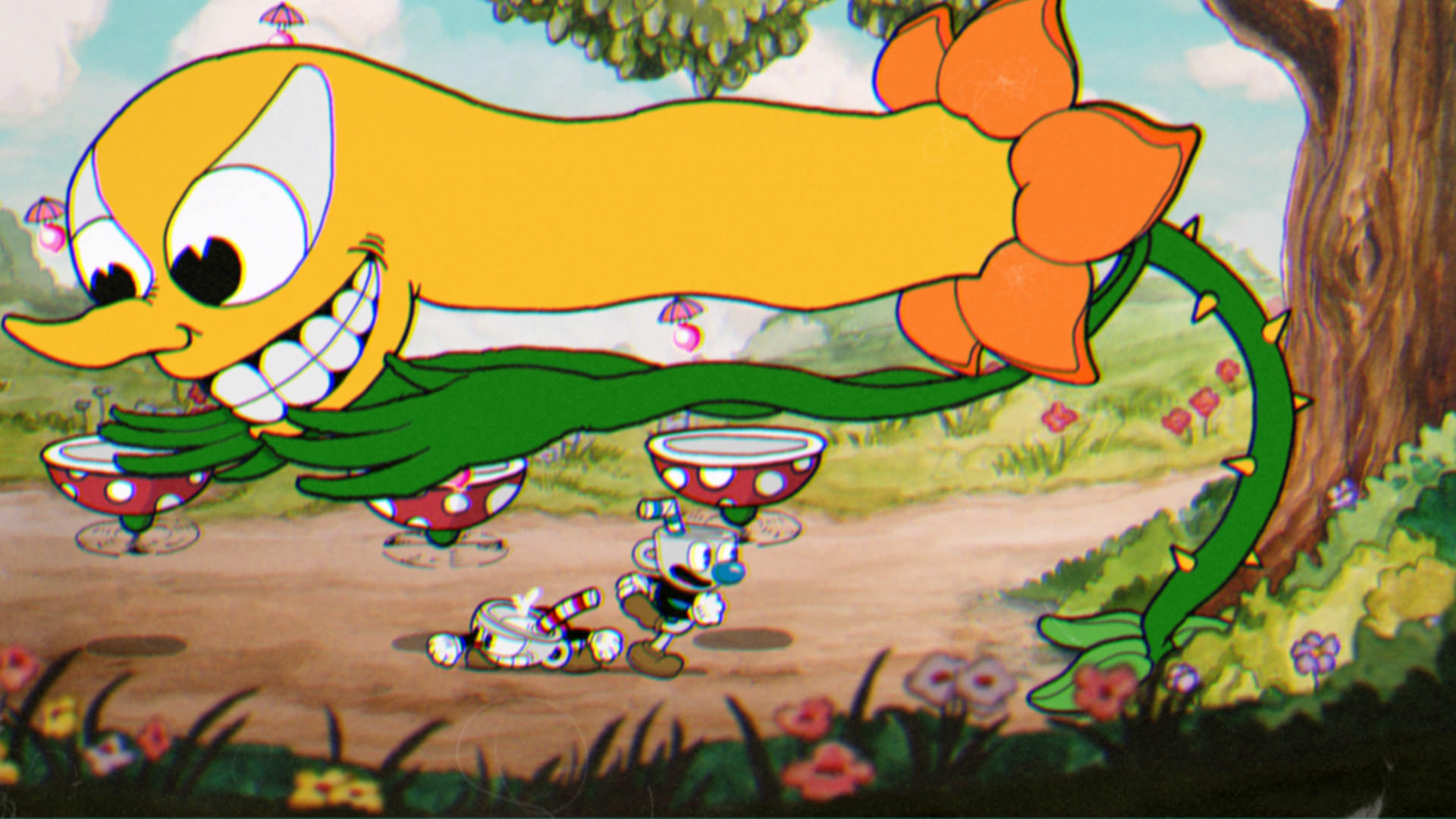 6. Cuphead
The sensation that is done up in a coat of 1930s animation paint, Cuphead is a mix of a platformer and a shoot 'em up game.
Because of that unique combination, the game is super tough but it is also very rewarding. From high production values to bonkers gameplay, Cuphead is probably the beginning of a long franchise and one that we can't wait to see more of in the future.
5. Ori and the Blind Forest
You assume the role of Ori and Sein, a spirit and the "eyes" of the forest respectively, and you have to solve puzzles to advance.
Inspired by Metroid and Rayman, Ori and the Blind Forest is more metroidvania than it is a platforming game though the passive approach might appeal to some players.
There's a really bizarre story at the heart of this game which goes way beyond its compatriots on this list in terms of detail and trying to make sense of it all.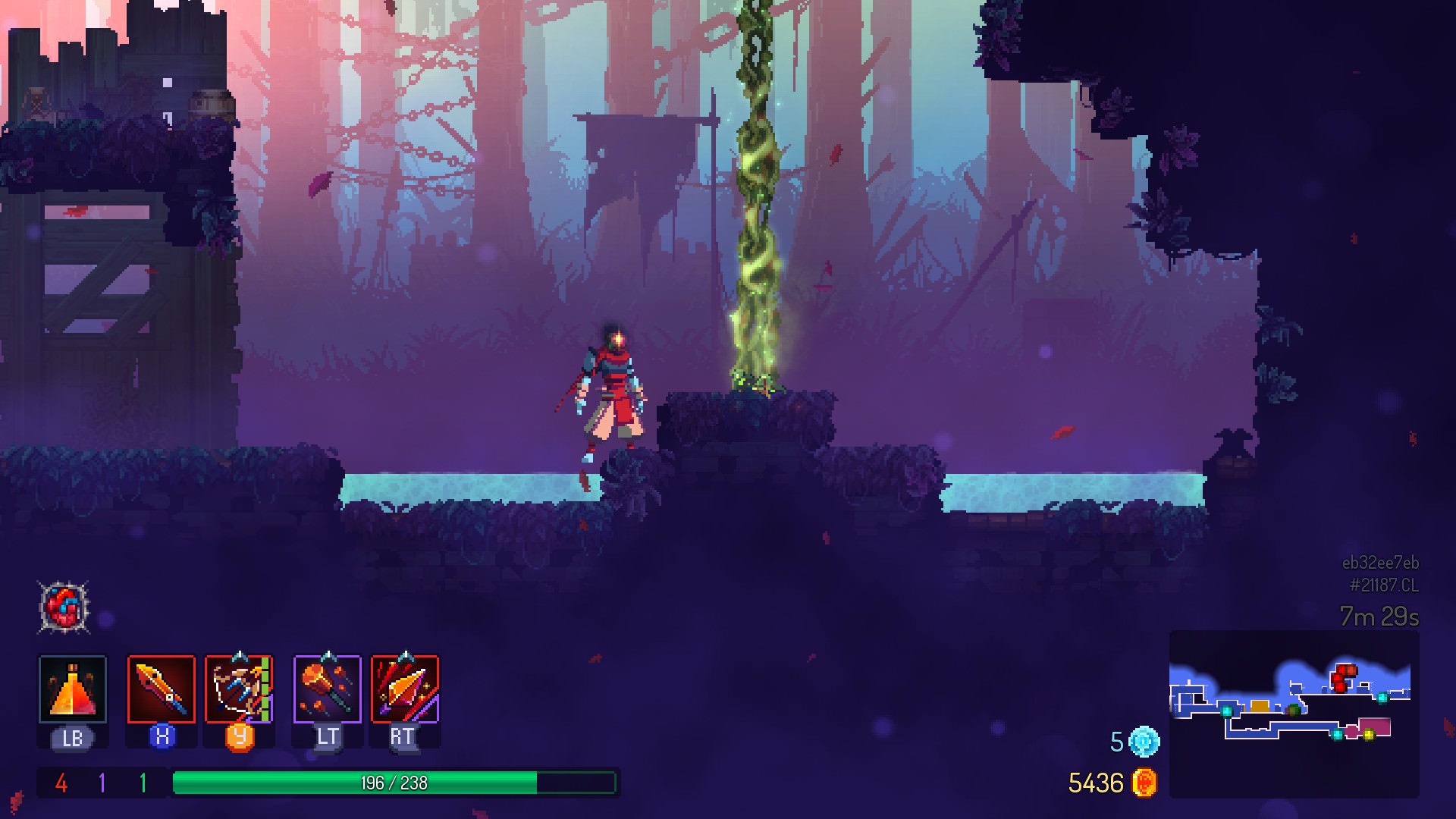 4. Dead Cells
You start as a slime that has to take over a corpse, reanimate it, and escape the dungeon in which you are trapped.
It is a metroidvania and roguelike at the same time which means that you will die often and a lot as is the conceit of this style of game.
Each time you reanimate a new corpse with the slime you get a new set of bones as well as characters you can spend "cells" on to improve and upgrade.
3. Rayman Legends
Rayman has always had two things at its core: Beautiful graphics and amazing gameplay. Both of those make a return in Legends, one of the most comprehensive outings for Rayman yet.
What makes Rayman Legends so cool is the multiplayer aspect where you and three of your friends can take control of various characters from the Rayman universe and make your way through the stages together.
With over 120 levels on offer here (with 40 remastered Rayman Origins levels alone), you won't run out of content any time soon.
2. INSIDE
Another puzzle platforming game presented in a monochromatic format with visceral, graphic deaths and challenges galore, INSIDE is a strange game that is both art and compelling video game.
Your character can use abilities to take control of other bodies around you and manipulate them to help you solve puzzles and escape.
Delivered in a format that is largely without sound and a vague story, there is an oppressive, dreary spirit that lingers around INSIDE that makes you want to know why you're escaping—and from what.
1. Celeste
You are Madeline and you have to scale Celeste Mountain. That's the story, but the game is way more involved than that.
Along the way, you will encounter your typical platforming fare such as spikes and traps that promise instant death but you also get a few mechanics to help you along the way such as an air dash that will help keep you moving forward and using tools to help you overcome obstacles in the game.
What about you? Do you have some favorite Xbox One platformers that didn't make this list? You can let us know your thoughts in the comments below.
If you like this list, check out 100 Best Xbox One Games by ProFanboy.