What if I told you that there was a non-stop action chase game that sees you shooting your way through a moving train before leaping into a convertible, stealing a motorbike and launching it through the air grabbing a helicopter and flying it down the river, before getting your hands on a jet in order to enter the final showdown? Would that interest you?
Well, take a look at Speed Limit!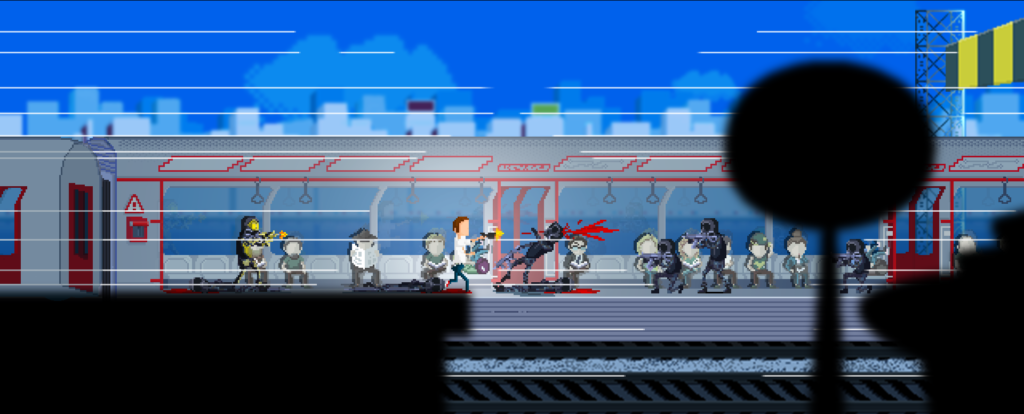 Speed Limit Review on Xbox
Speed Limit is an eighties-action movie-inspired, old-school action extravaganza. It's fast, furious and hard… you will die a lot, but it's very addictive.
Don't be put off by its 16-bit retro styling. If this game would have come out on the Commodore 64 or Sega Mega Drive (or Genesis for some) it would have been an instant hit.
Speed Limit is a non-stop genre-warping arcade experience that never slows down. As you die, you learn and get better, but just as you nail it, the game switches the genre from a side-scrolling shoot-em-up to a top-down driving game and you start the learning process all over again. Speed Limit is a lovingly crafted ode to the history of gaming.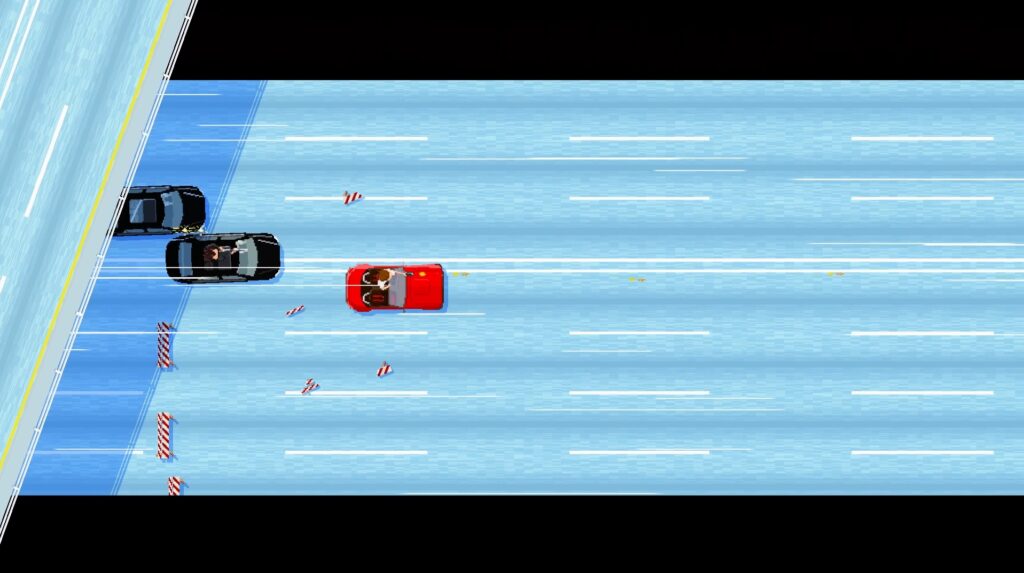 Each time you die, the game restarts quickly in a Braid meets Meatboy style, so you are always close to the action. Players will fight through a nail-biting side-scrolling shooter, race to the finish in an explosive top-down car chase and take flight in a thrilling 3D dogfight. Part of me wants to see a successful run-through in one go just to enjoy it as an action-packed movie.
Younger gamers might be a little confused by the simplistic two-button controls and old-school graphics but once you get past it, you will thoroughly enjoy it. Older gamers will enjoy the trip down memory lane and stirring up those retro feelings of games gone by.
For those collectors out there, Strictly Limited Games will also be releasing an exclusive limited physical, boxed, version for PS4 and Nintendo Switch. Check out their store here.