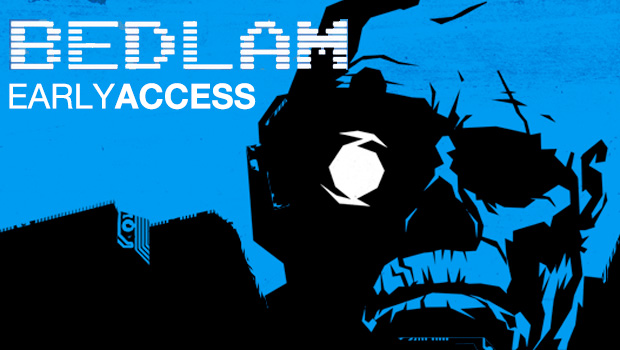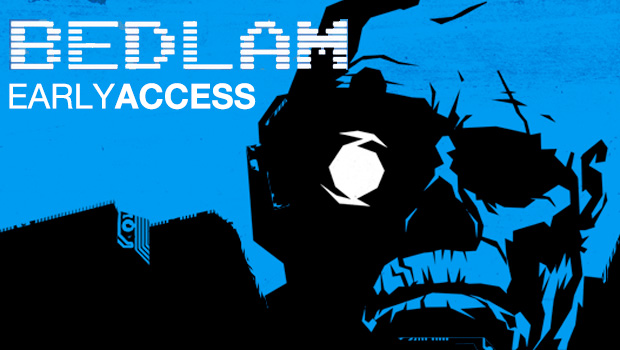 You may have noticed by my articles on the 'Best video games from books', 'Best books from video games' and 'Sci-fi books that would make awesome video games' that I enjoy video games literature as well as the actual games themselves. I wholly believe that we have barely scratched the surface of gaming and it will ultimately be the dominant entertainment medium in the future overtaking film and TV.
I was recently made aware of Bedlam coming out on Steam and after reading that it was based on a book I jumped into action reading the book and downloading the game.
The story of Bedlam is from award-winning British author Christopher Brookmyre and follows the story of Ross Baker (aka Bedlam). Ross is an overworked scientist working with medical scanning technology for corporate giant Neurosphere. One morning, after volunteering to be a test candidate for the new brain scanning tech he wakes up in Starfire – the violent old school sci-fi game he spent his teenage years playing. Ross soon realizes he is not even the hero but some lowly enemy NPC (non-playable character). Trapped in the retro nightmare Ross seeks out an explanation leading him through he game verse; an interconnected dimension of video games. In the book, the protagonist explores 90's first person shooters, world war 2 cover shooters, open world cities and even Jet Set Willy.
Does that sound like an awesome story for a video game!
In the game you play Heather Quinn (aka Athena) a colleague of Ross (Bedlam) Baker as she endures a similar story. Athena battles through Starfire, Death or Glory, and an array of game types seeking a way out of this strange new dimension.
The game is currently in early access on Steam and offers 15 playable levels with another 14 planned for the final release. The build is not without its bugs (as expected) but as many of the levels replicate retro shooters its hard to know if they are bugs or part of the story. The book makes jokes about the terrible AI in early shooters, so when you see a Nazi going round in circles unable to go through a door you have to wonder if this is a bug or simply creating authenticity.
The voice acting is great (and the multiplayer soundbites from angry kids is very funny) but I hope the finished product enjoys a few cut-scenes to help users understand the storyline. Having read the book I definitely feel like I have an advantage and worry that new players might criticize the game, the graphics and the game-play prematurely due to not reading the book.
So far the language is a mix of new content and sections of the book which is amazing, as the book is fantastically written with a rapier wit that only a Scotsman could deliver.
This game offers a refreshing yet nostalgic experience that many of us who have grown up playing games will thoroughly enjoy. If you get chance to read the book AND play the game I would recommend it.