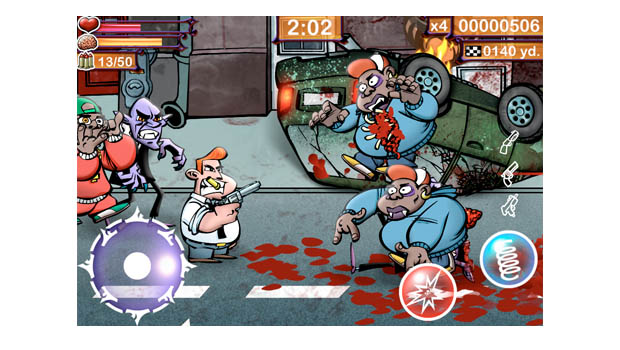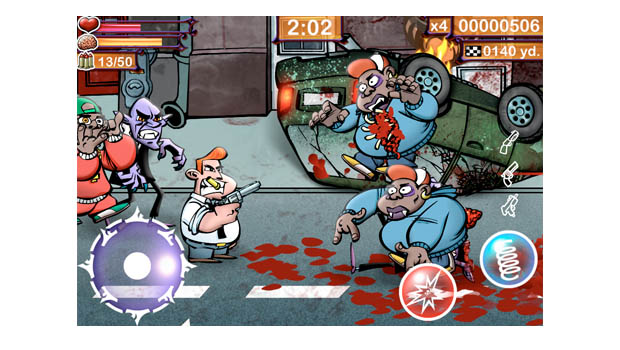 If you're dying to try out some of the best Airplay-enabled or Airplay mirroring games, but haven't got a clue where to start–don't panic. Here's a look at some of what's out there.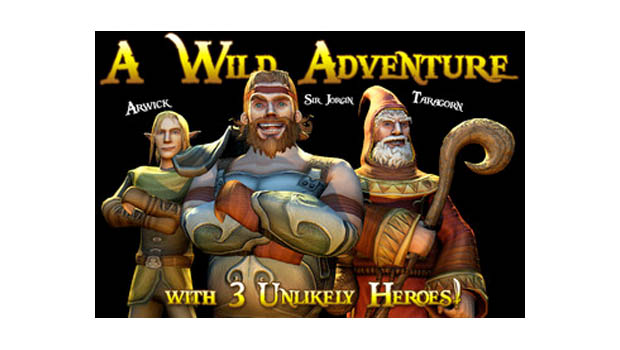 Evertales
This madcap adventure game features three extremely unlikely heroes, including an aging wizard who is plagued by "senior moments", a studly elf, and a has-been knight. And, in case these characters aren't already interesting enough, you can dress them in a plethora of garbs and arms that range from serious battle gear to yuletide-chic. With missions that feature a forest filled with fungi, rodents on steroids, and dark caves inhabited by God-knows-what, this romping journey dishes up anything but the usual fare.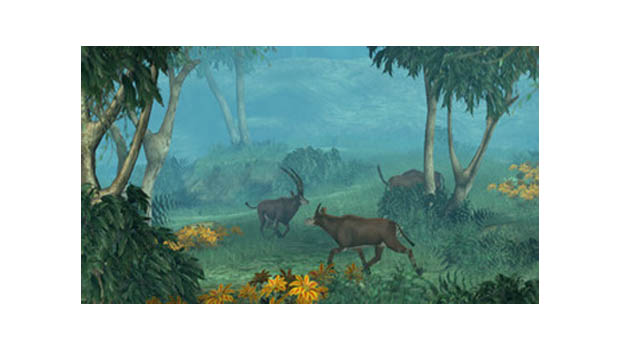 Big Buck Safari
If you have always longed to go on an African safari, you can now do it from the comfort of your own home. Whether you've set your sights on wildebeests, elephants, giraffes, or some other creature–there is a trophy animal for every taste. Simply tap to shoot and load–leaving a mountain of furry carnage behind you as you trek your way through Tanzania, Kenya and other wild destinations.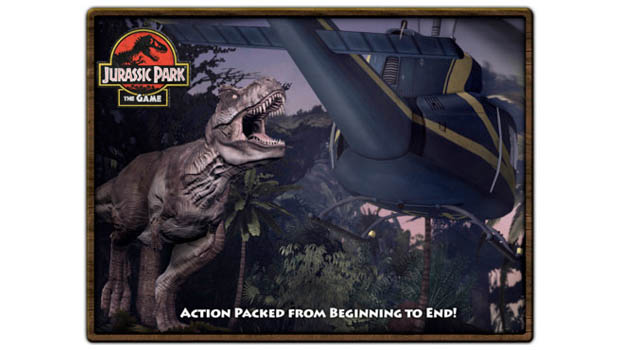 Jurassic Park: The Game 1,2,3 HD
Compatible with the iPad 2 or greater, these games revisit the adventures of the original Jurassic Park movie. Trapped on an island where prehistoric, man-eating creatures roam free, you will wage battles, ride the Bone Shaker, explore maintenance tunnels, and venture deep into dark jungles. Here is your chance to meet dinosaurs of every make and model up close and personal.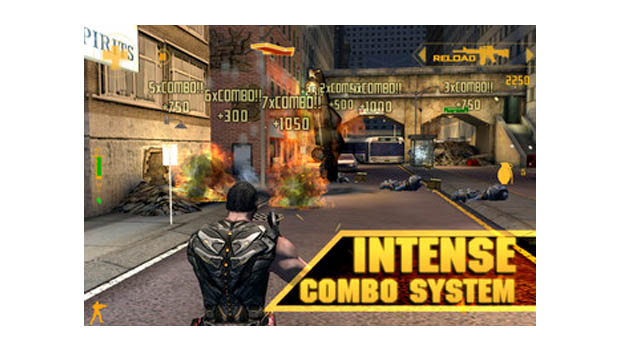 M.U.S.E.
Taking on the role of Sid Tripp, government agent, you will be entrusted with the task of saving the world from the malevolent Psychosis–an evil-doer who has his sights set on world domination. This blood-pumping game with awesome graphics offers enough action and destruction to keep even the most avid gamer satisfied.
H-Elite
If you have always longed to pilot a helicopter, H-Elite offers you the chance. Select from nine choppers and experience authentic flight simulation technology firsthand. Fly free-style, accept challenges, or embark on missions–and don't forget to try out the integrated weapons systems which include heat-seeking missiles.
Football Squares Plus
This is the perfect choice for anyone who loves Squares sheets. With Football Squares Plus, you can create as many sheets as you like from a vast array of templates, invite friends and family to make their picks, select your winning squares, and check out the Winners' Table for results. This makes everything from sporting venues to babies' due dates greater fun for everyone.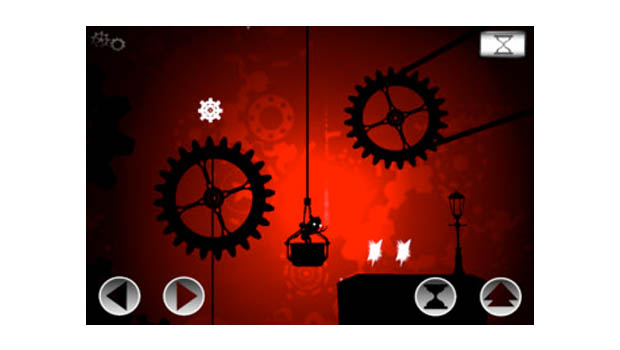 Oscura
In a land suddenly cast into utter darkness, you have taken on the task of retrieving shards of broken crystals to restore the light and keep the Dark Creatures at bay. The eerie and dramatic setting provides the backdrop for a variety of challenges and enemies that lurk around every corner. As you tiptoe through utter blackness, you'll never know what adventure you'll encounter next.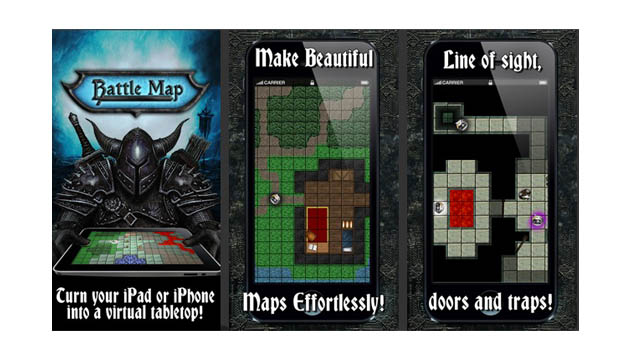 Battle Map 2
Imagine being able to create your own maps with your bare finger. Battle Map 2 allows you to do exactly that. Add your own characters, hidden traps, light sources, functioning doors and more. Friends can even move their tokens on your map by using their own iOS devices. You can even customize your maps with your own artwork.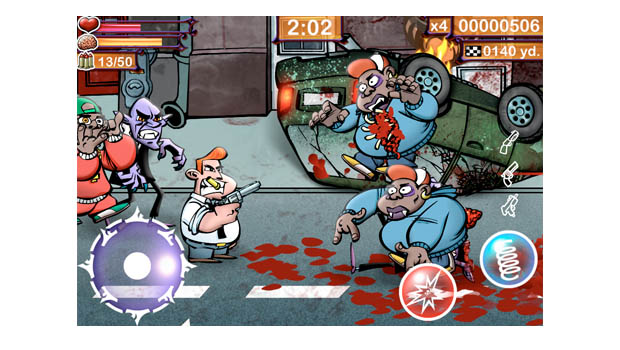 Fangz HD
If you think you'll enjoy thwarting an apocalyptic invasion of vampires with non-traditional Dracula-fighting weapons, this is the game for you. Filled with cartoon blood and gore, you will have the chance to shoot and bludgeon undead professionals–including that pesky divorce lawyer–and more.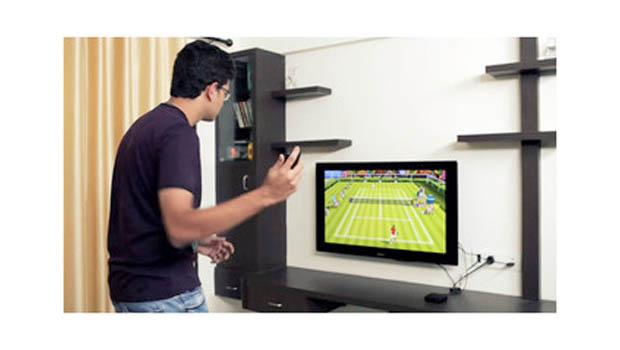 Motion Tennis
If you've always wanted to be the next John McEnroe, here's your chance–well, sort of. Motion Tennis will enable you to truly experience the thrill of the game, enabling you to master your swing, hit multiple shots, play against friends, and keep track of how many calories you have sweated off. You can choose the type of court and level of difficulty.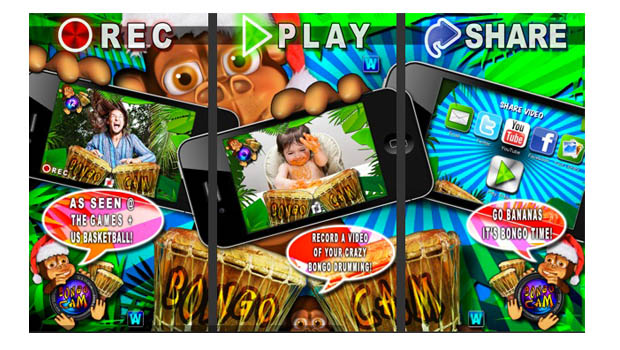 Bongo CAM
If you've ever had the desire to go wild on a set of bongos–and even if the idea never occurred to you until now–Bongo CAM enables you to record a video of yourself or your nearest and dearest showing off their percussion skills. March to the beat of your own drum and create a gut-bustingly hilarious recording to share with everyone you know.
So, there you have it. As you can see, there is a huge variety of Airplay enabled and Airplay mirroring games at your disposal. Check them out and have fun.
What Airplay enabled and Airplay mirroring games do you recommend? What ones would you give a miss?
Kimberley Laws is a freelance writer covering online reputation management, gaming and social media.
More Airplay Related Articles
5 of the Best Airplay Enabled Games
Dual Screen Airplay Enabled Games and How They Can be Awesome