Let's face it; lots of young children know their technology. Today's toddlers frequently know how to navigate iPhones and iPads, and they also frequently choose these as "toys" over blocks and puzzles. Rather than fight it, why not make it work for you? Airplay-enabled games are all the rage, and they're a happy medium between the kids taking over your tech and getting them engaged in learning-focused activities. These games and apps, which allow you to stream content from your iPhone or iPad to your television, will keep your kiddos entertained using their favorite mediums.
 Gazzili Puzzles
The beauty of this app is that it strengthens concentration, dexterity and problem-solving skills, as well as hand-eye coordination and motor skills. Children put puzzles together as they are taken on a multi-sensory adventure. Once an activity is completed, they are led to their next one — each including music, interactive animations and surprise features.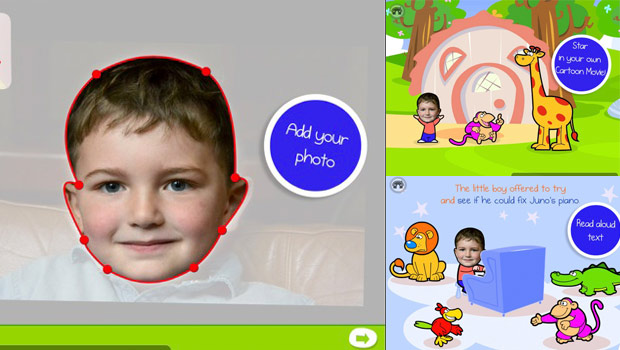 Picme Moviebook
Based on the award-wining children's TV show, this app allows your child to become a cartoon and star in her own movie, alongside her favorite PICME characters. There are four touch-driven animations on every page, auto-read capabilities and in-book activities. All this is delivered through fun songs and bright colors in a learning environment that makes kids and parents happy.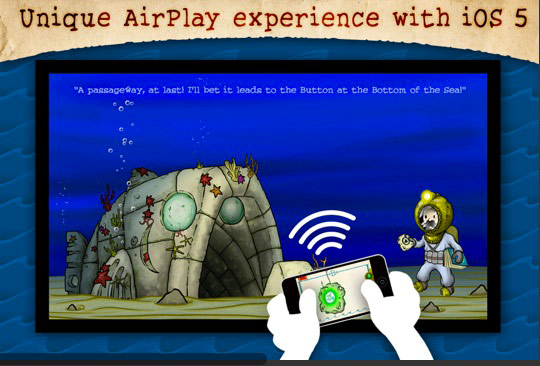 Bartlebys Book of Button
Let's start with the accolades. This app has been named one of Apple's 2011 Best App: #1 Book App iPhone, #3 Book App iPad and has received the Children's Technology Award and Kirkus Star. And if that's not enough, kids love it, too. Bartleby is back in this sequel, where we see him travel to find more buttons at the bottom of the sea. Every page is a puzzle that needs to be solved, and solving it means buttons need to be pushed and knobs need to be turned — keeping your child involved throughout this oceanic adventure. As an added bonus, your child will receive collectable stickers as he works his way through the storybook.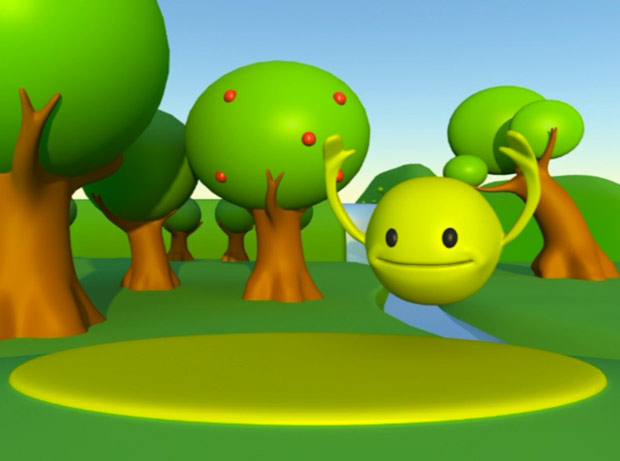 Tot Yoga
We all know yoga is great for your body and your mind, so why not get them started early? With this app, your child's image is mirrored onto the screen as she learns 13 relaxing poses. It's narrated by a four year old who also allows the children to take control — something they love — at various parts of the learning process. This has benefits for mom and dad too, as exercise and stress-reduction help to improve the parent-toddler relationship.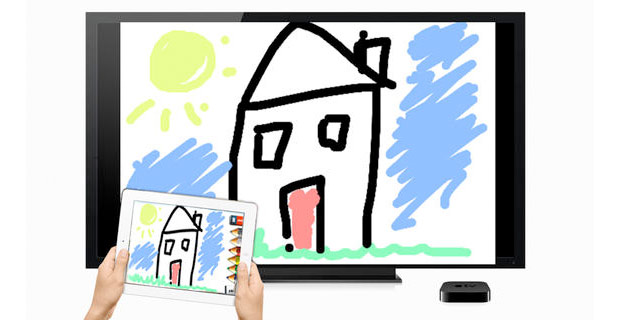 Paint
Does a coloring session without the mess sound appealing? Now kids can create their artwork on-screen with this simple drawing app that allows you to save the images to your iPhone photos! They'll love seeing their doodles on the big screen, and you'll love not having to clean up after your little artist.
These are some of the most popular games and apps, but with the untapped potential of airplay mirroring, this is just the tip of the iceberg. Every year they get more realistic and interactive, and continue to find ways to mesh fun and learning for the toddler set. So keep your eyes peeled, and next time the playground equipment isn't keeping your toddler entertained, download an app that will.
Other Great Airplay Related Articles: